Search Jobs in Higher Education
By Category:
By Location:
By Type:
Special:
The number of jobs in higher education decreased in Q2 2014 for the fourth consecutive quarter and the largest decline since the current downward trend began. During the same period, the number of advertisements for job openings in higher education continued to grow according to a new report from HigherEdJobs, the leading source for jobs and career information in academia. The full report can be viewed at http://www.higheredjobs.com/career/quarterly-report.cfm.
WASHINGTON (AP) — The Department of Education said Thursday it will try to make it easier for students and parents with troubled credit histories to get college loans.

New rules would ease restrictions on college students seeking loans from the government's direct loan program.

Published by HigherEdJobs, this quarterly report analyzes trends in higher education employment.

View median salaries for hundreds of faculty, administrative, and executive positions.

Job Seekers
HigherEdJobs
VIP Position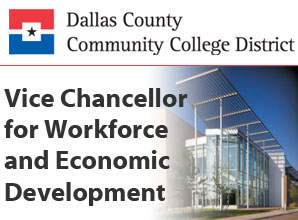 POSITION
LOCATION
Dallas, TX