Search Jobs in Higher Education
By Category:
By Location:
By Type:
Special:
From its inception to its troubled roll out, this country's new health insurance policy has been the subject of countless news stories and debates. But what does it mean for higher education employment? Will the fact that young adults no longer have to be a full-time student to be on their parents' insurance affect college enrollment, and thus jobs? Will universities be able to hire more adjuncts now that the pressure to provide insurance is removed?
This week, The College and University Professional Association for Human Resources (CUPA-HR) released findings from their 2013-2014 Professionals in Higher Education Salary Survey. This is the 17th annual publication of the survey. The survey was completed by over 1,000 higher education institutions including public, private, religious, Master's colleges and universities, Baccalaureate colleges, and Doctorate-granting institutions.

Published by HigherEdJobs, this quarterly report analyzes trends in higher education employment.

View median salaries for hundreds of faculty, administrative, and executive positions.

Job Seekers
HigherEdJobs
VIP Position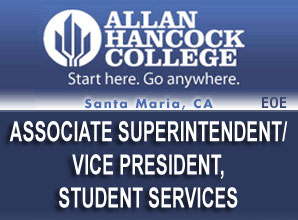 POSITION
LOCATION
Santa Maria, CA