Search Jobs in Higher Education
By Category:
By Location:
By Type:
Special:
The system of opportunity that made my own trajectory possible has eroded and may be completely broken. I graduated from a strong, well-integrated public high school in Huntsville, Ala. in 1980, when America, and the South in particular, was making good on the promise of Brown v. Board of Education...
BURLINGTON, Vt. (AP) — The new secretary of the Department of Veterans Affairs made an impassioned recruitment pitch to medical school and nursing students at the University of Vermont on Monday, urging them to consider careers in the VA.

Published by HigherEdJobs, this quarterly report analyzes trends in higher education employment.

View median salaries for hundreds of faculty, administrative, and executive positions.

Job Seekers
HigherEdJobs
VIP Position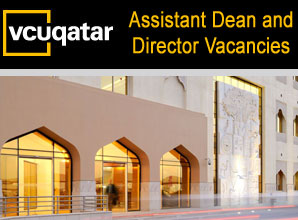 POSITION
LOCATION
Doha, Qatar