Search Jobs in Higher Education
By Category:
By Location:
By Type:
Special:
If your career in higher education advances far enough, chances are you will be a candidate for a leadership position at an institution that uses a search firm.

HigherEdJobs links to more than 50 search firms specializing in searches on behalf of colleges and universities for executive and administrative positions from directors and chairs to deans and presidents.
Colleges and universities often say they help students develop the skills needed for an enriched life and provide services that benefit the community; but a recent trend in adopting a formal status for higher education institutions is not only helping with regional accreditation and state standings, it's helping recruit and retain millennial students and innovative staff.

Published by HigherEdJobs, this quarterly report analyzes trends in higher education employment.

View median salaries for hundreds of faculty, administrative, and executive positions.

Job Seekers
HigherEdJobs
VIP Position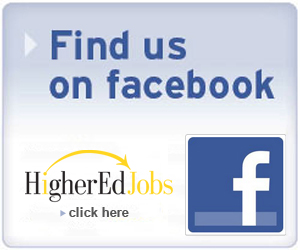 POSITION