Search Jobs in Higher Education
By Category:
By Location:
By Type:
Special:
What makes a successful higher education marketing professional? In part II of our interview discussing marketing in higher education, our seasoned panel of marketing professionals offers their individual lessons learned, strategies for success and other advice on ways to enhance your marketing career on a college campus.
He's the leading man in a $150 million fundraising campaign for Wright State University in southwest Ohio. What's called the "Rise.Shine" effort is being co-chaired by Hanks and Amanda Wright Lane, great-grandniece of the aviation pioneers Orville and Wilbur Wright for whom the school is named.

Published by HigherEdJobs, this quarterly report analyzes trends in higher education employment.

View median salaries for hundreds of faculty, administrative, and executive positions.

Job Seekers
HigherEdJobs
VIP Position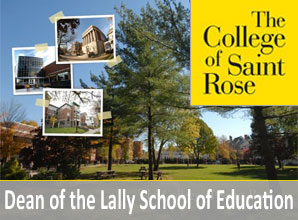 POSITION
LOCATION
Albany, NY