Search Jobs in Higher Education
By Category:
By Location:
By Type:
Special:
In this blog series, my analysis of the role of segregation in educational opportunity hoarding was more popular than my recommendation that affirmative action in higher education emphasize place instead of race. My critics, as well as my supporters, often argue that the real issue is improving the K-12 pipeline to higher education. I agree. Of course that is easier said than done. The problem that education advocates, and indeed advocates of any form of government investment, must overcome is toxic, partisan gridlock.
In November, Lucy Leske hosted a webinar for HigherEdJobs designed to help those aiming for leadership roles in academia. Here, Leske answers some of the follow-up questions we received from the webinar.

Published by HigherEdJobs, this quarterly report analyzes trends in higher education employment.

View median salaries for hundreds of faculty, administrative, and executive positions.

Job Seekers
HigherEdJobs
VIP Position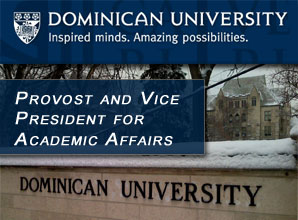 POSITION
LOCATION
River Forest, IL