Search Jobs in Higher Education
By Category:
By Location:
By Type:
Special:
According to Hrabowski, there are many components to creating a thriving, successful institution; including rethinking admissions to include students who may not fit the traditional mold, inviting companies to integrate on campus with students, understanding the immense need to tell a story with data (rather than just rattling off sterile numbers), and providing support for minority students.
You've followed the usual laundry list of interviewing tips while preparing for your interview. You're dressed to impress, you've researched your employer, and you're ready to go. What else can you do to succeed when interviewing in a competitive job market?

Published by HigherEdJobs, this quarterly report analyzes trends in higher education employment.

View median salaries for hundreds of faculty, administrative, and executive positions.

Job Seekers
HigherEdJobs
VIP Position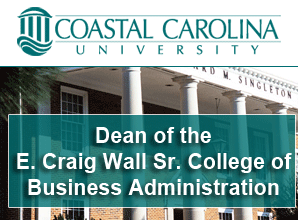 POSITION
LOCATION
Conway, SC