Search Jobs in Higher Education
By Category:
By Location:
By Type:
Special:
In a problem that's stemming from both the proliferation of social media use and campus violence, universities are considering what's appropriate to censor on social media and what's not, often leading to confusion and infringement of students rights. But a new guide may be able to help.
What it is like making a transition from a faculty member to an administrator? Dr. Joann Bangs, dean of the School of Business and Professional Studies at St. Catherine University shares insight into her journey from teaching students to leading faculty and staff. She shares her lessons learned and wisdom gained through her transition.

Published by HigherEdJobs, this quarterly report analyzes trends in higher education employment.

View median salaries for hundreds of faculty, administrative, and executive positions.

Job Seekers
HigherEdJobs
VIP Position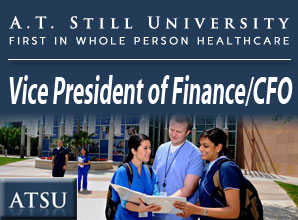 POSITION
LOCATION
Kirksville, MO