Search Jobs in Higher Education
By Category:
By Location:
By Type:
Special:
The number of jobs in higher education decreased in Q3 2013 for the third quarter in a row. At the same time, the number of advertisements for job openings in higher education continued to grow at a faster pace according to a just released report from HigherEdJobs®, the leading source for jobs and career information in academia. The full report can be viewed here: http://www.higheredjobs.com/career/quarterly-report.cfm.
Improving the success of students on campus, especially Native American students, is Karen Francis-Begay's passion. Our guest expert this month who is Assistant Vice President for Tribal Relations at The University of Arizona explores topics related to the Native American student in higher education such the importance of the recruitment, retention, and graduation of these students. She advises what campus administrators can do to help the Native population become more visible on campus.

Published by HigherEdJobs, this quarterly report analyzes trends in higher education employment.

View median salaries for hundreds of faculty, administrative, and executive positions.

Job Seekers
HigherEdJobs
VIP Position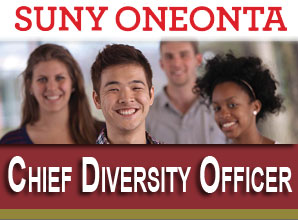 POSITION
LOCATION
Oneonta, NY