Search Jobs in Higher Education
By Category:
By Location:
By Type:
Special:
There's a new show on CBS called Madam Secretary. The series describes the challenges and outside-the-box solutions of a person unexpectedly thrust into the world of international politics. The first, episode, however, was a primer on job search in difficult times.
WASHINGTON (AP) -- The number of foreign exchange students studying at U.S. colleges and universities is at a record high, with nearly one-third coming from China.

Published by HigherEdJobs, this quarterly report analyzes trends in higher education employment.

View median salaries for hundreds of faculty, administrative, and executive positions.

Job Seekers
HigherEdJobs
VIP Position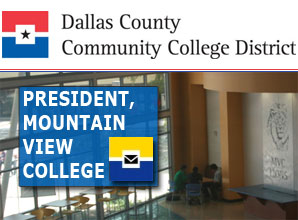 POSITION
LOCATION
Dallas, TX