Search Jobs in Higher Education
By Category:
By Location:
By Type:
Special:
WASHINGTON (AP) -- President Barack Obama's proposal to scale back the tax benefits of college savings accounts is running into opposition from Republicans in Congress who say they have no intention of raising taxes on families trying to save money for their children's education.
The conventional wisdom celebrates functional knowledge as the key to job search success. Upgrading your skills, the thinking goes, is the one sure way to land a great job. Get a degree, earn a certificate and bitta bang, bitta boom, you're on your way to blissful employment. It's a constant refrain... and it's wrong.

Published by HigherEdJobs, this quarterly report analyzes trends in higher education employment.

View median salaries for hundreds of faculty, administrative, and executive positions.

Job Seekers
HigherEdJobs
VIP Position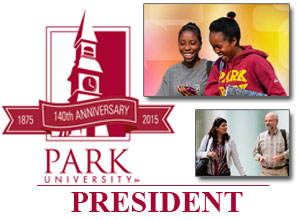 POSITION
LOCATION
Parkville, MO