Search Jobs in Higher Education
By Category:
By Location:
By Type:
Special:
Today's traditional undergraduates were children during national boom times. They were in middle or high school when the bust came. Their families dealt with soaring unemployment rates, plunging real estate values, and landmark foreclosures. As the stock market crashed and rebounded, fluctuating wildly, they lived through a recession that seemed to go on and on, with a gridlocked government and a lack of public trust and hope.
The number of jobs in higher education decreased in Q3 2013 for the third quarter in a row. At the same time, the number of advertisements for job openings in higher education continued to grow at a faster pace according to a just released report from HigherEdJobs®, the leading source for jobs and career information in academia. The full report can be viewed here: http://www.higheredjobs.com/career/quarterly-report.cfm.

Published by HigherEdJobs, this quarterly report analyzes trends in higher education employment.

View median salaries for hundreds of faculty, administrative, and executive positions.

Job Seekers
HigherEdJobs
VIP Position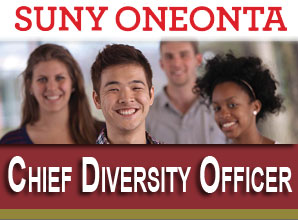 POSITION
LOCATION
Oneonta, NY