Search Jobs in Higher Education
By Category:
By Location:
By Type:
Special:
The alarm clock beeps, she rolls over, it's 5:30 a.m. At 6:00 a.m. the bus leaves to drive 30 minutes north to Oklahoma City. On board are 70 women on the University of Oklahoma's rowing roster. Forty-nine of these women receive no athletic scholarship for their participation. These student-athletes are the true modern amateur participants in college sports.
In what could be considered not only a unique marketing move for a brand-conscious college, but also a giant step forward in creating admissions equity for a more diverse population, Goucher College today has become the first college in the nation to create an application option requesting student-submitted videos as the decisive factor for admission.

Published by HigherEdJobs, this quarterly report analyzes trends in higher education employment.

View median salaries for hundreds of faculty, administrative, and executive positions.

Job Seekers
HigherEdJobs
VIP Position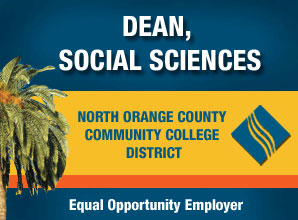 POSITION
LOCATION
Anaheim, CA