Search Jobs in Higher Education
By Category:
By Location:
By Type:
Special:
ANN ARBOR, Mich. (AP) -- The University of Michigan has received a grant from the NCAA to develop and evaluate a program for supporting mental health initiatives for student-athletes.
There is a workplace myth that employees must simply tolerate their bosses' negative, harassing and bullying behaviors under the guise that they are not bullies, but merely "tough." Such bosses argue that their actions are necessary to ensure performance and productivity and that niceness, gentleness and humility do not get the job done.

Published by HigherEdJobs, this quarterly report analyzes trends in higher education employment.

View median salaries for hundreds of faculty, administrative, and executive positions.

Job Seekers
HigherEdJobs
VIP Position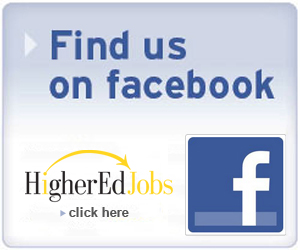 POSITION