Bridgewater State University
Bridgewater, MA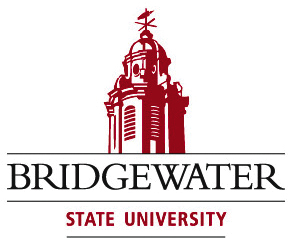 Bridgewater State University is the comprehensive public college serving Southeastern Massachusetts. Located in the geographic heart of the region in the Town of Bridgewater, the college is 40 minutes from Boston, 50 minutes from Providence and 30 minutes from Cape Cod.
Founded in 1840 by Horace Mann, Bridgewater is one of America's first teacher preparation institutions. Today, Bridgewater provides a broad range of graduate and undergraduate degree programs through its School of Graduate Studies, School of Arts and Sciences, School of Business, and School of Education and Allied Studies. Three hundred full-time faculty lead more than a hundred undergraduate and graduate academic programs at the college, which has an enrollment of approximately 10,000 full-time and part-time graduate and undergraduate students.
Through its John Joseph Moakley Center for Technological Applications and campus-wide wireless network, Bridgewater has made technology an integral part of academic programs and campus life. Bridgewater offers unrivaled network resources to meet the demands of an increasingly mobile and connected college community, which has earned national recognition for being among the top colleges and universities for the use of technology and wireless connectivity.
Bridgewater is the largest state college in the Massachusetts Public Higher Education system and the fourth largest campus overall in the system, which comprises 15 community colleges, nine state colleges and a university with five campuses. The college's 270-acre campus features 38 academic, residential and administrative buildings in addition to a commuter rail station that offers convenient access to Boston.
Bridgewater State University seeks to educate its students to think critically, communicate effectively and act responsibly within a context of personal and professional ethics. Therefore, the college actively recruits faculty and staff who are, first and foremost, committed to the development of the individual student.
CURRENT OPENINGS
ADDITIONAL LINKS