University of Alabama at Birmingham
Birmingham, AL

The University of Alabama at Birmingham is a world-renowned research university and medical center. This young, dynamic, diverse university thrives on boldness and innovation to continue pushing the frontiers in science, medicine, business, education, the social sciences, the arts and the humanities - and has garnered national and international respect.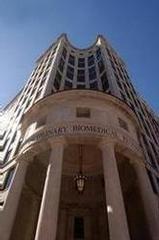 Students and faculty in 11 schools -- including the College of Arts and Sciences -- are making daily breakthroughs in social and behavioral sciences, the arts and humanities, natural sciences and math, business, dentistry, education, engineering, health professions, medicine, nursing, optometry and public health.
For five consecutive years, UAB has seen record overall enrollment, climbing to 18,568 in fall 2013. UAB's students are talented and diverse, hailing from every region of the nation and some 100 countries worldwide. In The Princeton Review, UAB has been heralded as a "truly mecca of multiculturalism." UAB is consistently ranked among the most diverse universities nationally in The Princeton Review.
UAB is among only 51 public and private universities (and the only Alabama university) classified by the Carnegie Foundation for both "very high research activity" and "community engagement."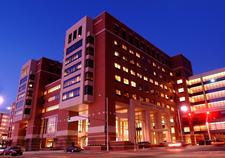 UAB's medical center has been listed in U.S. News & World Report's "Best Hospitals" issue for 24 straight years - and it is the only medical center in the state to earn such an honor.
UAB is the state's largest single-site employer, with more than 23,000 employees, and an annual economic impact of over $5 billion on Alabama.
Following University of Alabama at Birmingham on Twitter