Search Jobs in Higher Education
By Category:
By Location:
By Type:
Special:
The conventional wisdom celebrates functional knowledge as the key to job search success. Upgrading your skills, the thinking goes, is the one sure way to land a great job. Get a degree, earn a certificate and bitta bang, bitta boom, you're on your way to blissful employment. It's a constant refrain... and it's wrong.
SAN FRANCISCO (AP) -- Fifteen California community colleges received preliminary approval Tuesday to start offering career-oriented bachelor's degrees, a step that represents a first for the nation's largest college system and that supporters said is needed to ensure residents are prepared for jobs that in the past may have required only two years of training.

Published by HigherEdJobs, this quarterly report analyzes trends in higher education employment.

View median salaries for hundreds of faculty, administrative, and executive positions.

Job Seekers
HigherEdJobs
VIP Position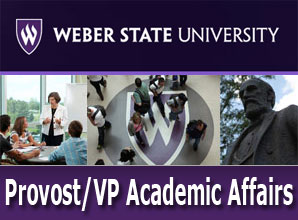 POSITION
LOCATION
Ogden, UT