Search Jobs in Higher Education
By Category:
By Location:
By Type:
Special:
You've followed the usual laundry list of interviewing tips while preparing for your interview. You're dressed to impress, you've researched your employer, and you're ready to go. What else can you do to succeed when interviewing in a competitive job market?
To conduct an effective job search you need to be as organized as an air traffic controller. With so many job postings out there you need to set up alerts, document your activity and have easy access to information.

Published by HigherEdJobs, this quarterly report analyzes trends in higher education employment.

View median salaries for hundreds of faculty, administrative, and executive positions.

Job Seekers
HigherEdJobs
VIP Position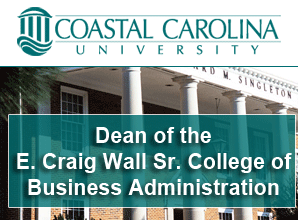 POSITION
LOCATION
Conway, SC