Search Jobs in Higher Education
By Category:
By Location:
By Type:
Special:
WASHINGTON (AP) - Rosemary Anderson could be 81 by the time she pays off her student loans. After struggling with divorce, health problems and an underwater home mortgage, the 57-year-old anticipates there could come a day when her Social Security benefits will be docked to make the payments.
The alarm clock beeps, she rolls over, it's 5:30 a.m. At 6:00 a.m. the bus leaves to drive 30 minutes north to Oklahoma City. On board are 70 women on the University of Oklahoma's rowing roster. Forty-nine of these women receive no athletic scholarship for their participation. These student-athletes are the true modern amateur participants in college sports.

Published by HigherEdJobs, this quarterly report analyzes trends in higher education employment.

View median salaries for hundreds of faculty, administrative, and executive positions.

Job Seekers
HigherEdJobs
VIP Position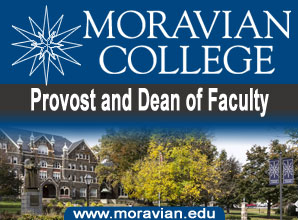 POSITION
LOCATION
Bethlehem, PA