Media Assistant
« Position Deleted on 2/04/2013 »
Institution:
Palm Beach State College
Location:
Lake Worth, FL
Category:

Admin - Computing - Support and Training
Admin - Computing - Multimedia

Posted:
01/19/2013
Type:
Part-Time/Adjunct
This position is no longer an active posting on HigherEdJobs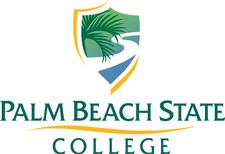 | | |
| --- | --- |
| Position Type: | Budgeted Part-Time |
| Department: | Media Technology & Instructional Services |
| Campus: | Lake Worth |
| Budget Position Number: | AV1 R003 |
| Requisition Number: | 2465 |
Position Overview:
Responsible for providing operational support within the Media Technology and Instructional Services department. Assists students and faculty with research and location of media materials. Catalogs new materials, operates media equipment, assists with teleconference equipment, and performs routine equipment maintenance.
Minimum Qualifications:
High school diploma or GED required.
Good verbal and written communication skills and strong time management skills are required.
Required Computer Skills:
MS Word
Preferred Qualifications:
Some related experience preferred.
Special Instructions to Applicants:
For positions that require a college degree, Palm Beach State only recognizes degrees confirmed from institutions that are accredited by one of the seven regional accrediting organizations. To view a listing of the regionally accredited organizations, please visit http://www.chea.org/Directories/regional.asp.
Degrees from outside the United States must be validated by an organization belonging to the National Association of Credential Evaluation Services (NACES). An evaluation report from an accrediting organization must be attached prior to the application closing date of each position. To view a listing of the current members of (NACES), please visit http://www.naces.org/members.htm.
Normal work hours:
3:30pm - 9:00pm
Normal work week:
Monday through Friday
If Other, specify hours:
25
Minimum Pay Rate/Salary:
$10.22
Pay Basis:
Hourly
Job Open Date:
01-18-2013
Job Close Date:
02-03-2013
Is this position grant funded?
No
Driver's License Required:
No
Job Category:
Classified Staff