Search Jobs in Higher Education
By Category:
By Location:
By Type:
Special:
PHOENIX (AP) -- For-profit education company Apollo Education Group posted a second-quarter loss and said student enrollment fell at its flagship University of Phoenix. The company also offered a disappointing revenue outlook for the year.
At the recent NASPA 2015 conference in New Orleans Meghan Godorov, assistant director of career development at Mount Holyoke College and Sarah Bollinger, assistant director of career development at Muhlenberg College, presented the top eight interview mistakes they see people making.

Published by HigherEdJobs, this quarterly report analyzes trends in higher education employment.

View median salaries for hundreds of faculty, administrative, and executive positions.

Job Seekers
HigherEdJobs
VIP Position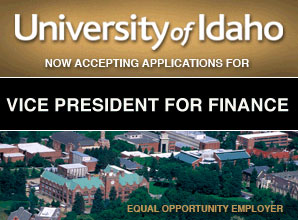 POSITION
LOCATION
Moscow, ID