Search Jobs in Higher Education
By Category:
By Location:
By Type:
Special:
Faculty members have many stages in their academic careers and retirement is a shift that can often leave them feeling detached. Our guests this month, Dr. Amy Strage and Dr. Joan Merdinger, from San Jose State University discuss how to best help faculty prepare for and transition into this stage of their lives. They offer important resources and practical advice in the area of faculty development and retirement.
NEW YORK (AP) -- Five days before he was to start college, Fred Maahs' world turned upside down. Off the Delaware coast in 1980, on the last day of summer vacation, the 18-year-old took a dive from his family's boat into an unseen sandbar barely a foot below the surface, sustaining injuries that paralyzed him from the chest down.

Published by HigherEdJobs, this quarterly report analyzes trends in higher education employment.

View median salaries for hundreds of faculty, administrative, and executive positions.

Job Seekers
HigherEdJobs
VIP Position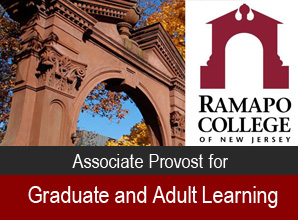 POSITION
LOCATION
Mahwah, NJ