Veterans in Higher Education Survey
What is failing if veterans do not go to college?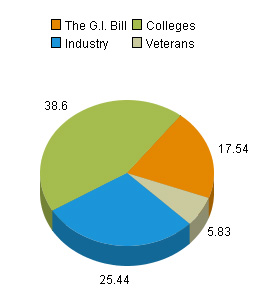 The GI Bill: What Every Higher Ed Professional Should Know

Ever since the GI Bill was first signed into law in 1944, it has been opening the doors to higher education for millions of military veterans. In spite of its reputation as a one-size-fits-all free ride through college, the "GI Bill" is a shorth...