University of Michigan
Ann Arbor, MI

A World-Class Research University
The University of Michigan is a world-class research university with three campuses (Ann Arbor, Flint and Dearborn), more than 58,000 students, an exceptional health system, great schools and colleges, museums, beautiful natural areas and a robust arts community. The University of Michigan's academic strength, the breadth of its scholarly resources and the quality of its faculty, staff and students make it one of America's great public universities.
Work Culture
The Michigan culture is known for engaging faculty and staff in all facets of the university to create a workplace that is vibrant, stimulating and fulfilling. For multiple consecutive years, the University of Michigan has been named by The Chronicle of Higher Education as one of the best colleges and universities to work for, receiving high marks for confidence in leadership, job satisfaction and work-life balance, among others.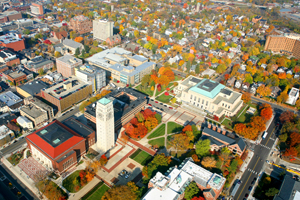 Top-Ranked
A global leader in health, law and public policy, the arts and humanities, science and technology and many other academic disciplines, the essence of the university is the academic diversity of our schools and colleges, which are among the best in the country.
History & Leadership
Founded in 1817, U-M is the oldest of the 15 public universities in the State of Michigan. Leadership is provided by
President Mark S. Schlissel
, a team of executive officers and the deans of the schools and colleges on all three campuses.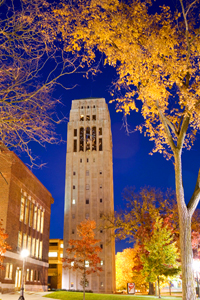 Regional Campuses
The university extends its impact with regional campuses that contribute to their home communities while providing exceptional opportunities for students of all ages. University of Michigan-Flint offers more than 100 undergraduate and 27 graduate programs in the liberal arts and in a number of pre-professional and professional fields. University of Michigan-Dearborn is known for its commitment to providing excellent educational opportunities responsive to the needs of southeastern Michigan. U.S. News & World Report ranks UM-Dearborn as one of the all-around best regional public universities in the Midwest.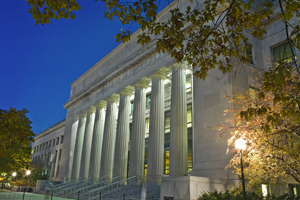 About Ann Arbor
There's really no other place like Ann Arbor. A distinguished arts environment, fine dining, bookstores for all tastes, exceptional public schools and a diverse range of perspectives all combine to create a unique and vibrant community.