Centenary College
Hackettstown, NJ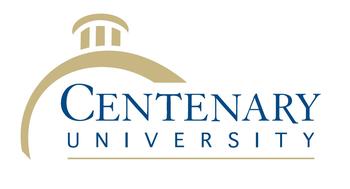 Centenary College is the first College in the State to become 100% wireless. Founded in 1867, Centenary College is a vibrant, growing and innovative independent, coeducational applied liberal arts College accredited by the Middle States Association of Schools and Colleges and International Assembly for Collegiate Business Education (IACBE).
Our main campus is located in scenic Northwestern New Jersey close to Route 80, Route 46, within walking distance of the Hackettstown train station, and just 50 miles from New York City. There are 22 buildings on the main campus on 40 acres in Hackettstown and 7 buildings on 65 acres in Washington Township, NJ where the Centenary College Equestrian Center is located. Hackettstown, is an historic town incorporated in 1853 and is located in Warren County. The town boasts many attractive Victorian homes as well as a quaint business center. The Center for Adult and Professional Programs is located at corporate facilities in Parsippany, NJ Iselin, NJ and on the Hackettstown campus. Centenary is the only Baccalaureate and Master degree granting institution in Northwestern New Jersey and is distinguished by its accomplished faculty, small class size and diverse student body. Centenary's regional articulation agreements include: County College of Morris, Raritan Valley Community College, Sussex County Community College, Union County Community College and Warren County Community College. Centenary College is engaged in more than 20 articulation agreements with international universities including those located in Canada, China, France, Japan, Korea the United Kingdom.
Centenary offers 19 Bachelor Degree programs with 15 distinct concentrations, 3 Associate Degree programs, 10 Education Certification Programs, 15 minors and a Certificate program in Criminalistics. Centenary offers traditional Graduate Programs in Business Administration, Counseling, Counseling Psychology, Educational Leadership, Instructional Leadership, English Literature, Educational Practice, Leadership and Public Administration, School Counseling, Special Education. In our Adult and Accelerated Programs, Centenary offers programs leading to Associate's, Bachelor's and an MBA and MSM Degrees. In our Online Programs, Centenary offers MBA, MA in Leadership and Public Administration, Associate of Liberal Arts, MA in Educational Practice. The College currently services more than 3,000 students from 21 states and 14 foreign countries. Student to faculty undergraduate ratio is 17:1
Centenary has a completely wireless campus where all full-time faculty members and full-time students enrolled in the traditional undergraduate program have laptop computers, all buildings on the Hackettstown campus are connected via gigabyte network, 31 multi-media equipped classrooms with teacher stations.
Intercollegiate Athletics
Members of NCAA Division III, ECAC, CSAC, MIWA.
13 Intercollegiate athletic teams:
Men's baseball
Men's basketball
Men's soccer
Men's lacrosse
Men's wrestling
Men's cross country
Men's golf
Women's soccer
Women's softball
Women's volleyball
Women's basketball
Women's lacrosse
Women's cross country
Employee Benefits
Full-time employees and part-time employees who are regularly scheduled to work a minimum of 1,000 hours per year are eligible to participate in the following benefits.
Centenary College Tuition Benefit Program including tuition discount for employee, spouse and children (including non-IRS dependent children)
Centenary is a participating institution in the Tuition Exchange Program of the Council of Independent Colleges (this benefit is available only to full-time Faculty and Staff)Centenary College is a participating institution in the Tuition Exchange Program of Washington, DC (this benefit is available only to full-time Faculty and Staff who meet certain criteria)
Comprehensive medical, prescription drug, dental and vision coverage. Approximately sixty per cent of the cost of these benefits is provided by Centenary College.
Flexible Spending Accounts for employee and eligible dependents.
for eligible employees following completion of the one-year waiting period.
Supplemental Retirement Plan allows all employees to elect payroll reductions and contribute pre-tax earnings into this account. There is no employer match for this account.
Retirement Plan allows eligible employees to elect payroll reductions and contribute pre-tax earnings into this account, with an employer match up to designated maximums.
Life insurance up to one times annual salary to a maximum dollar amount for eligible employees. The cost of this benefit is fully provided by Centenary College.
Long-term disability insurance for eligible employees. The cost of this benefit is fully provided by Centenary College.
Dining Hall Benefit: Centenary provides its employees with a truly extensive (and delicious!) luncheon menu, Monday through Friday, gratis when the Academic year is in session.
Access to free recreational facilities including swimming pool, water aerobics, gymnasium, workout/weight room.
Full-time 12 month/year Staff is eligible to accrue each fiscal year:
Two or three weeks' vacation depending on position
16 designated holidays
2 personal days
10 sick days
Community Resources Provided by Centenary College
Centenary Stage Company
Young Performer's Workshop
The Ferry Art Gallery
WNTI- 91.9 FM Radio Station
Northwest New Jersey Regional Women's Center
Television Studio
Summer Scholars Program
A recent economic impact study conducted by the Association of Independent College and Universities of New Jersey highlighted Centenary College's economic impact at $126 million.
More than 115 employees are residents of the town of Hackettstown with an additional 350 living within a 30 mile radius of Centenary College.
Centenary College is affiliated with the Small Business Development Center, which provides small business entrepreneurs free management consulting, affordable training and access to small business resources.
Centenary College was founded in 1867 by the Newark Conference of the United Methodist Church. The name chosen for the College commemorated the centennial of the beginning of Methodism in the United States.