St. Bonaventure University
St. Bonaventure, NY
St. Bonaventure University, a Catholic university dedicated to educational excellence in the Franciscan tradition, is located in the beautiful Allegheny foothills of Western New York. A regional University with a national reputation, the University is committed to developing tomorrow's leaders in an environment shaped by Franciscan values.
It is an independent, coeducational institution of 2,000 undergraduate students, 500 graduate students and 147 full-time faculty members.

The faculty of St. Bonaventure University is first and foremost a teaching faculty. Teaching is enlivened and enriched by faculty members engaging in research and remaining active in their fields of specialty.
The university offers more than 50 undergraduate and 15 graduate programs in the schools of Arts and Sciences, Business, Education, Franciscan Studies, and Journalism and Mass Communication. Our main campus is situated on 500 acres with 31 academic and support buildings and residence halls, and we operate a Buffalo Center on the campus of Hilbert College in Hamburg, N.Y.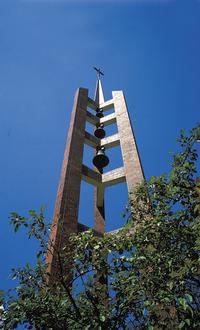 History of SBU
Founded in 1858, St. Bonaventure prepares our students for a good journey through life and for their professional careers by beginning their studies with a strong liberal arts curriculum.
In 1855, Pamphilo da Magliano and three friars came to Western New York at the invitation of John Timon, Bishop of Buffalo, and Utica landowner Nicholas Devereux to establish a Catholic college and seminary. They formed the nucleus of the group of friars who created St. Bonaventure's College. On Oct. 4, 1858, the Feast of St. Francis, the formal dedication of the new school was held on the tract of land donated by Devereux. It was then that the College was named after St. Bonaventure of Bagnoregio, the Patron of Franciscan Studies and Learning.
In 1950, after nearly a century of operation, St. Bonaventure was named a University by the Board of Regents.