North Orange County Community College District
Anaheim, CA

The District encompasses approximately 155 square miles. Boundaries extend to the Riverside County line on the east and the Los Angeles County line on the west and north. A portion of Los Angeles County, on the north and west boundary, is included in the District's service area.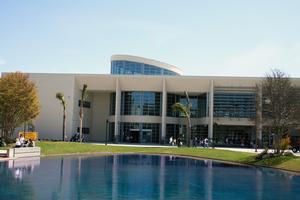 Cities Included in the District:
The District includes the following cities: Anaheim, Brea, Buena Park, Cypress, Fullerton, La Habra, La Palma, Los Alamitos, Placentia, Rossmoor, Yorba Linda, and portions of the following cities: Garden Grove, La Habra Heights, La Mirada, Orange, Seal Beach, Stanton, Whittier, and unincorporated territory in both Los Angeles and Orange counties.
School Districts Included in the District: Anaheim City, Anaheim Union High, Brea-Olinda Unified, Buena Park, Centralia, Cypress, Fullerton (Elementary), Fullerton Union High, La Habra City, Los Alamitos Unified, Lowell Joint, Magnolia, Placentia Unified, Savanna, Yorba Linda, and portions of the Garden Grove Unified School District.
Budget and Taxes:
The 2009-2010 District operating budget is $200 million. The budget is derived mainly from State reimbursement for instruction on the basis of attendance. The District also receives some special-purpose funds from government grants, as well as a percentage of the county tax rate.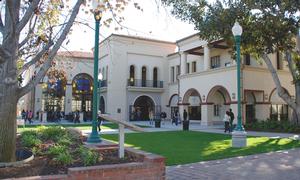 Population and Enrollment:
The District has a population of about one million people. Cypress College enrolls approximately 16,000 students each semester while Fullerton College enrolls about 20,000. About 36,000 students are enrolled each term by the School of Continuing Education.
Who Is Eligible to Enroll: Enrollment in the colleges is open to anyone 18 or older who can show that he or she can benefit from instruction--even if high school has not been completed. There is an enrollment fee of $26 per unit for students who meet the State-established definition of a California resident. Non-resident students pay a fee of $203 per unit. Students who are not U.S. citizens pay a fee of $176 per unit. Enrollment in Continuing Education classes is open to anyone 18 or older who is not attending day school. Some classes have tuition or lab fees, and some are free of charge.