University of Northern Iowa
Cedar Falls, IA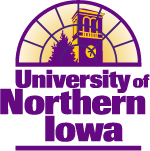 About UNI
The University of Northern Iowa provides a high quality and diverse educational experience, purposefully guiding students to find and develop their strengths and prepare them for success after college. Building on its historic excellence in teacher education, the university has developed outstanding programs in business, natural sciences, humanities and fine arts, and social and behavioral sciences with advanced degrees available in many programs.
One of three state universities, UNI enjoys national recognition for its high educational standards. U.S. News and World Report ranked UNI in the top three among Midwest public universities for the past 17 years.
The university's size -- just more than 12,100 students -- allows it to offer faculty, facilities and academic choices of a large university, while retaining a friendly, small-college atmosphere on a compact, park-like campus. With more than 40 major buildings on 940 acres, the campus can still be crossed in an easy 15-minute walk.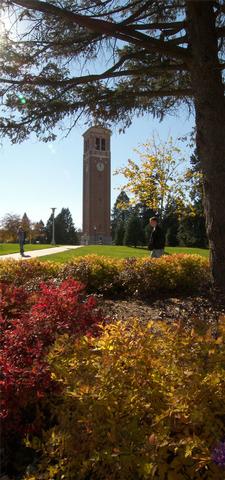 Experiential learning opportunities such as undergraduate research, internships, student teaching, international study programs, community service and cooperative education create a classroom connection with real-world experience. A rigorous liberal arts curriculum equips students with a broad understanding and knowledge of how to apply and acquire new information throughout life.
Activities on campus are plentiful for both students and the community. The university offers a full calendar of fine- and performing arts events offered by music and theatre students, many of which take place in the acoustically outstanding
Gallagher-Bluedorn Performing Arts Center
. The GBPAC also hosts numerous national touring acts as part of its artist series.
Panther athletics
sponsors 15 varsity intercollegiate sports, six men's programs and nine women's programs.
Community
The University of Northern Iowa is located in picturesque Cedar Falls, Iowa, a riverfront town with many recreational, cultural, and entertainment opportunities. It was named a 2010 Distinctive Destination by the National Trust for Historic Preservation.
The metropolitan community of
Cedar Falls/Waterloo
has a combined population of 165,000 and offers a pleasant residential setting with a strong and growing industrial base.
Cedar Falls
and
Waterloo
are friendly, affordable communities located approximately 300 miles from Minneapolis, St. Louis, Kansas City, and Chicago. For more information, visit our
Community Information page
.
Employee Benefits
The University of Northern Iowa believes that our employees are our most valuable resource. We offer a comprehensive benefits package designed to meet the demands of each individual's life at work, as well as at home. Employees are encouraged to participate in any or all of our benefit programs.
The Benefits staff at the University of Northern Iowa manages the
comprehensive benefits package
available to all eligible employees of the University. Benefits are an important part of your total compensation package. The University currently offers health, dental and vision insurance, long-term disability insurance, life insurance, flexible-spending accounts, and retirement plans as core benefits to eligible employees. In addition, the University also provides other benefits and services to help enhance employees' quality of life.
Following University of Northern Iowa on Twitter
CURRENT OPENINGS
ADDITIONAL LINKS