Associate Director of Housing Real Estate Services
Position Deleted on 1/12/2011. This position is no longer an active posting on HigherEdJobs.
Category:
Admin - Residence Life and Housing

Application Due:
Open Until Filled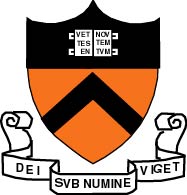 Position Summary: Associate Director of Housing Real Estate Services
Reporting to the Director of Housing the Associate Director will have primary responsibility for all aspects of Faculty/Staff Housing to include rental, purchase, short stay and the off campus services program. S/he will have two professional level direct reports (Assistant Director of Housing for Faculty and Staff and Manager of Housing Services).
The rental program of approximately 600 units of varying types results in approximately 300 applications per year and 150 new leases. The University purchase plans average approximately70 new mortgages per year and the new visitor housing will have 20 units in its first phase and 32- 40 when complete. There are currently 130 units in the current University purchase plan with anticipated expansion. In addition, over the next two to ten years, the Associate Director will play a key role in the implementation if the University's Housing Master Plan.
Duties and Responsibilities
1) Organizational Leadership: Create and manage an organization to deliver all services associated with marketing, allocations, and transactions for the purchase, rental, short stay and housing services program. Create and administer policies that promote good stewardship of Princeton's real estate programs and investments, processes, and communications that result in a high quality of service and ensure expedited problem solving.
2) Real Estate Portfolio Management: Working collaboratively with other departments, including the Office of Design and Construction, target investments in renovations and infrastructure. Plan capacity and swing space as needed, set portfolio standards and ensure that clients' needs are met in the execution of diverse projects. Actively manage the financial performance of the faculty and staff housing portfolio, measuring and analyzing returns on investments, modeling future needs and effectively contending for limited investment resources. Develop and deploy information systems and business processes to support University wide planning activities.
3) Market Research: Perform and present rigorous real estate market research for review by the University's leadership. Launch new residential products (e.g. new rentals and purchase plan homes); new products (short stay housing) and potential new ownership structures.
4) Development of Technology and Communications: Ensure growth and development of information technology in support of improved customer service and financial performance. Provide oversight to assure that Housing systems are integrated with the University's financial, maintenance management and emergency management systems. Create and implement a segmented marketing and communication plan for faculty/staff housing inclusive of differing levels of purchase plan housing, rental housing and short term stay housing and ensure that the program is supported by a excellent web tools.
5) Management: As leader of a customer service organization, deploy, direct, and develop departmental staff team in alignment with the organizations vision and goals. Integrate Faculty/Staff efforts into the Housing and larger Facilities organization. Routine management expectations will include, but not limited to the management of the operating budget, development of short term housing assignments and policy issues in conjunction with academic departments, emergency response related to rental and short term housing, problem solving for faculty and staff in rental, purchase or short term housing.
Essential Qualifications: Position Requires:
5-10 years directly relevant work experience, strong communications and marketing skills to include presentation skills; ability to work across the University structure with all levels of staff and faculty; demonstrated analytical, creative problem solving and entrepreneurial skills.
A Bachelor's degree required.
The final candidate will be required to successfully pass a background check.
Education Required: Bachelor's Degree
Preferred Qualifications: Preferred:
A Masters degree, Master level course work or Real Estate related certifications.
Prior work experience in a University setting.
Princeton University is an equal
opportunity/affirmative action employer.
© Copyright 2015 Internet Employment Linkage, Inc.