Jonathan R. Cole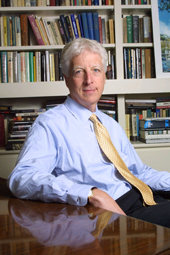 Author
Jonathan R. Cole is an American sociologist and educator. He is currently John Mitchell Mason Professor of the University and Provost and Dean of Faculties, Emeritus at Columbia University. He is best known for his scholarly work developing the sociology of science and his work on science policy. He is also widely known for the fourteen years (from 1989 to 2003) that he spent as Columbia University's Provost and Dean of Faculties -- the second longest tenure as Provost in the University's 250-year history.
For more information on his recently published book,
The Great American University: Its Rise To Preeminence, Its Indispensable National Rose; Why It Must Be Protected
, visit
http://university-discoveries.com/
.