Career Resources
How to Mishandle a Job Interview
by Mercedes Chacon Vance
If you are an aspiring dean, provost, president, or other campus leader, job interviews may not cause jitters. You have already been scrutinized by numerous hiring committees in your career and have interviewed your share of candidates as well. You have a solid approach to job interviews.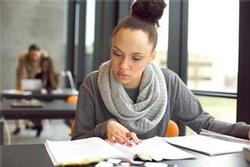 The "Swirling" Student: Best Practices to Engage Transfer Students on Your Campus
Higher Ed Careers Interview
|
by Andrew Hibel
In the past, a transfer student might start at a community college and then move to a university or vice versa. Today's swirling students move back and forth between institutions as they try to find the best, and most economical, ways to complete their degrees.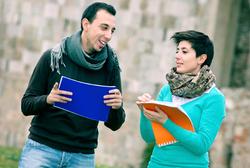 Three Institutions Supporting Niche Populations
by Eileen Hoenigman Meyer
Berea College in Kentucky, St. Augustine' College in Illinois, and American Jewish University in California all cater to niche populations. While they welcome students, faculty, and staff from all backgrounds, these schools and others like them have garnered a distinctive understanding of a particular population of students.
More Resources