Assistant/Associate Professor, College of Business/Finance and Economics
Position Deleted on 3/04/2012. This position is no longer an active posting on HigherEdJobs.
Category:
Faculty - Liberal Arts - Economics
Faculty - Business - Finance
Application Due:
Open Until Filled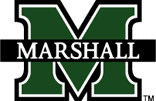 Position Type: Tenure-track position. Salary: commensurate with qualifications and experience.
Special Note: The Division of Finance and Economics, housed in Marshall University's AACSB-accredited College of Business, announces a second tenure-track opening in the general area of International Economics at the Assistant/Associate level, to begin Fall 2012.
Qualifications:
Ph.D. in Economics. ABD's with firm completion dates will also be considered. We look for excellent teaching skills, the ability to perform quality research in accord with the standards of an AACSB-accredited school, and a commitment to service at the college, university, and community levels. Successful applicants will also be expected to contribute to the University's general education curriculum, with its emphasis on a common First Year Seminar and core courses intended to enhance students' critical thinking. Candidates should also be willing to participate in interdisciplinary programs of study within the College of Business (e.g., the aforementioned International Business program).
Duties: The standard teaching load is three courses per semester. The successful candidate will be expected to contribute to the undergraduate Economics and International Business programs by teaching International Economics (trade or open-economy macro) and principles-level courses. The ability and willingness to teach Comparative Economic Systems and/or the Capstone course in International Business would be a plus.
Application Procedure:
Complete application packages received by March 1, 2012 will receive full consideration. Position will remain open until filled. Complete application packages include cover letter, vitae, a statement of teaching experience and ability, graduate transcripts, a research paper or a statement of research interests and plans, and three letters of reference. The short-listed candidates who interview on campus must have official transcripts (undergraduate and graduate) forwarded directly to the Chair of the Search Committee by their degree-granting institutions prior to their interview on campus.
Please submit hardcopies of all materials to: Dr. Michael Newsome, Professor of Economics, Chair of Economics Search Committee, Division of Finance and Economics, College of Business, Marshall University, One John Marshall Drive, Huntington, WV 25755-2320
Application Deadline: Position is open until filled.
Background Check Required: YES
Marshall University is an AA/EO employer dedicated to increasing the diversity of its faculty and students. Marshall is a recipient of a NSF-ADVANCE institutional transformation award, which seeks to increase the representation and advancement of women in academic science and engineering careers. Marshall is also part of the NSF-LSAMP: Kentucky West Virginia Alliance for Minority Participation Project to increase both the total number of STEM degrees awarded and the number of STEM degrees awarded to underrepresented students. Successful women and minority applicants can benefit from these programs.
© Copyright 2015 Internet Employment Linkage, Inc.