Registrar - B12-007
Position Deleted on 3/26/2012. This position is no longer an active posting on HigherEdJobs.
Location:
Jacksonville, FL
Category:
Admin - Registrars

Posted:
02/24/2012 (Reposted Job: Initially posted on 10/28/2011)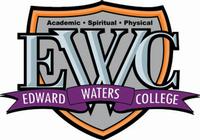 Edward Waters College will become a national model for a dynamic, globally-diverse learning-centered community that champions academic excellence through innovative teaching and learning strategies under-girded by a spirit of servant leadership.
Edward Waters College is currently seeking a Registrar.
Job Number: B12-007
Job Status: Full-Time
Job Category: Supervisory
FLSA: Exempt
Closing Date: Open Until Filled
With limited supervision, the Registrar is responsible to manage the Office of the Registrar within the Division of Academic Affairs and ensure students enroll in the appropriate number of classes to complete their proposed academic concentration. Generally, the incumbent is responsible to receive and process course grades from faculty and process and deliver accurate student transcripts to entities for scholarship and other academic opportunities. The Office of the Registrar may occasionally be open on the weekends, such as prior to graduation to distribute commencement honors (i.e. summa cum laude, magna cum laude, cum laude).
Characteristics of this Opportunity
1. Directs and coordinates registration activities.
2. Consults with other college administrators to devise registration schedules and procedures.
3. Analyzes statistical data on registration for administrative use in formulating policies.
4. Exchanges student information with other academic institutions.
5. Directs preparation for and ensures accuracy of student transcripts.
6. Prepares commencement list.
7. Directs preparation of statistical reports on educational activities for government and educational agencies and interprets registration policies to faculty, students and administrators.
8. Directs activities of direct reports engaged in transcribing and evaluating academic records of students applying for permission to enter the college (i.e. late registration, add/drop).
9. Directs compilation of information (e.g. class schedules and graduation requirements) for publication in bulletins and catalogs.
10. Coordinates dissemination of information on courses offered and procedures students are required to follow in order to obtain grade transcripts.
11. Maintain absolute, error-free academic data on each student in the college; receives and processes transcript request forms; issues official transcripts.
12. Coordinates class schedules with room assignments for optimum use of buildings and equipment.
13. Develops the annual college registration and academic calendars.
14. Represents the college upon receipt of subpoena for student records.
15. Manages and completes special projects as directed.
Knowledge, Skills and Abilities
1. Possesses a Master's degree from a regionally accredited college or university with a minimum of 3 to 5 years of progressive work experience.
2. Possesses working knowledge of student information systems, preferably PowerCampus; transferability of credits amongst colleges and universities; FERPA and Buckley Amendment.
3. Must be able to type a minimum of 40CWPM; computer literate; possesses intermediate to advanced skill in Microsoft Office; Word and Excel is must.
4. Maintains professional demeanor in fielding requests for information.
5. Must be detailed-oriented, efficient and drive adherence to college policy.
6. Demonstrates proficiency in our leadership competency areas.
7. Must be able to pass pre and post employment assessments, mandatory criminal background, credentialing and reference checks.
Be sure to mention Job Number B12-007 when you submit your letter of interest. ONLY APPLICANTS IDENTIFIED TO ADVANCE IN THE INTERVIEW PROCESS WILL BE CONTACTED DUE TO THE HIGH VOLUME OF INQUIRES THE COLLEGE RECEIVES ON A DAILY BASIS. NO PHONE CALLS OR WALK-INS PLEASE.
EWC offers a competitive total rewards package. We are drug and smoke free campus. Learn more about our institution at www.ewc.edu.
Discover if EWC is for You!
http://www.ewc.edu/administration/human-resources/careers
Our Mission & Values
http://www.ewc.edu/index.php/about-us/vision
Our Performance Expectations
http://www.ewc.edu/index.php/administration/huma n-resources/performance-expectations
Our Employee Rewards
http://www.ewc.edu/administration/human-resources/employee-rewards
What to Expect if Contacted to Continue in the Interview & Selection Process
http://www.ewc.edu/administration/human-res ources/interviewing-with-edward-waters-college
Edward Waters College is a small private, Christian, Historically Black, Urban, Liberal Arts College that offers quality baccalaureate degree programs. The College strives to prepare students holistically to advance in a global society through the provision of intellectually stimulating programs and an environment which emphasizes high moral and spiritual values in keeping with the African Methodist Episcopal Church. Edward Waters College seeks to develop excellence in scholarship, research and service for the betterment of humanity.
Edward Waters College values diversity and is an Equal Opportunity Employer. We do not discriminate on the basis of race, religion, color, sex, age, national origin or disability.
© Copyright 2015 Internet Employment Linkage, Inc.