Director, Biotechnology
Position Deleted on 8/20/2012. This position is no longer an active posting on HigherEdJobs.
Location:
Palm Beach Gardens, FL
Category:
Executive - Other Executive
Admin - Curriculum Design
Admin - Academic Advising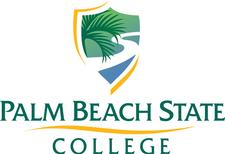 | | |
| --- | --- |
| Position Type: | Budgeted Full-Time |
| Department: | Academic Affairs |
| Campus: | Palm Beach Gardens |
| Budget Position Number: | 1254 |
| Requisition Number: | 2323 |
Position Overview:
Responsible for providing leadership and oversight of the Biotechnology Program, other applied sciences and STEM initiatives. Promotes programs through outreach efforts, community involvement and recruitment activities. Develops curriculum and prepares course related materials. Coordinates program and course schedules. Analyzes class and program needs and makes adjustments as necessary. Advises students on college-related matters. Works with faculty and staff members on quality assurance measures. Conducts inventory and budget planning. Handles legislative, policy and standards issues. Purchases supplies, materials and equipment needed for program activities. Performs special projects upon request. Supervises, counsels and coaches instructors and staff.
Minimum Qualifications:
Master's degree required within the specific subject area related to the position.
Minimum of four years related experience to include supervisory experience required.
Must have experience in Academic or Industrial lab setting.
Detail oriented, strong leadership skills, excellent verbal and written communication skills, good problem solving skills, strong time management skills, and strong analytical skills are all required.
Required Computer Skills:
MS Word
MS Excel
Preferred Qualifications:
Doctorate's degree preferred.
Special Instructions to Applicants:
For positions that require a college degree, Palm Beach State only recognizes degrees confirmed from institutions that are accredited by one of the seven regional accrediting organizations. To view a listing of the regionally accredited organizations, please visit http://www.chea.org/Directories/regional.asp.
Degrees from outside the United States must be validated by an organization belonging to the National Association of Credential Evaluation Services (NACES). An evaluation report from an accrediting organization must be attached prior to the application closing date of each position. To view a listing of the current members of (NACES), please visit http://www.naces.org/members.htm.
Normal work hours:
8:00am to 5:00pm
Normal work week:
Monday through Friday
Number of Hours:
40 Hours
Minimum Pay Rate/Salary:
Starting Salary Range: $48,039 to $60,048
Pay Basis:
Annually
Job Open Date:
08-02-2012
Job Close Date:
08-19-2012
Is this position grant funded?
No
Driver's License Required:
Yes
Job Category:
Professional
© Copyright 2015 Internet Employment Linkage, Inc.