Administrative Assistant - Job Number I12-041
Position Deleted on 12/06/2012. This position is no longer an active posting on HigherEdJobs.
Location:
Jacksonville, FL
Category:
Admin - Secretary and Administrative Assistants

Posted:
11/27/2012 (Reposted Job: Initially posted on 09/06/2012)
Salary:
$23,000 USD Per Year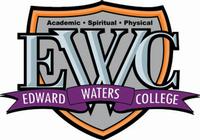 Edward Waters College will become a national model for a dynamic, globally-diverse learning-centered community that champions academic excellence through innovative teaching and learning strategies under-girded by a spirit of servant leadership.
Edward Waters College is currently seeking an Administrative Assistant.
Job Number: I12-041
Job Status: Full-Time
Job Category: Administrative
FLSA: Exempt
With moderate guidance the Administrative Assistant applies knowledge and skills to deliver routine administrative services independently, ensuring excellent customer service. The incumbent organizes, facilities, and coordinates all services that support the functions the Academic Affairs office.
Characteristics of the Opportunity.
1. Possesses an Associate's Degree with 3 to 5 years of progressive administrative experience or an equivalent combination of relevant education and/or work experience.
2. Schedules and maintains calendar appointments, meetings, and ensures that clerical duties are performed while adhering to College policies and procedures.
3. Provides administrative support to include typing, faxing, phone coverage, copying, mail processing, sorting, and delivering of documents, routing correspondence, memoranda, envelopes, labels, etc.
4. Proofreads all typed materials to ensure accuracy prior to distribution for signature; ensures that appropriate supply levels are maintained, completes and submits order requisition for supplies, receives deliveries of supplies and verifies against actual order; provides efficient and quality service to visitors to the office while supporting the goal of academic affairs and the College.
5. Organizes activities relating to faculty and department chairperson's monthly meetings, including taking minutes.
6. Prepares documents related to faculty appointments and other administrative staff.
7. Works with sensitive information and adheres to the strict and confidential nature of these data, their storage, maintenance, and retrieval.
8. Assists in generating monthly, quarterly, mid-year, and end of year reports, including the Board of Trustee's Report, and other reports as needed.
9. Ensures that faculty field files are created and maintained on individuals that report to the Dean of the Faculty; creates and maintains binders, files on policies, procedures, and other information.
10. Collaborates with other administrative support staff, departments, and other units on an ongoing basis to ensure that critical information is shared, deadlines are met, meetings are scheduled, and the Division's objectives are met.
11. Coordinates communication between the supervisor and other administrative staff within and outside of the College.
12. Serves as principal source of information to faculty, staff, students, and visitors.
13. Prioritizes and resolves inquiries (phone, e-mail, in-person); plans and coordinates special events as assigned.
Behavioral Expectations
1. Customer Service Orientation. Proactively develops student/customer relationships by making efforts to listen to and understand the student/customer (both internally and externally); anticipates and provides solutions to student/customer needs; giving high priority to student/customer satisfaction.
2. Impact. Creates a good first impression, commands attention and respect, shows an appropriate air of confidence.
3. Initiative. Makes attempts to influence events to achieve goals; self-starting rather than accepting passively; takes action to achieve goals beyond what is required; being proactive.
4. Integrity. Maintains and promotes social, ethical, and institutional norms in conducting internal and external business activities.
5. Teamwork and Collaboration. Works effectively with teams, work groups or those outside formal line of authority (e.g. senior staff, subject matter experts, centers of expertise, etc.) to accomplish institutional goals; takes actions that respect the needs and contributions of others; contributes to and accepts the consensus; subordinates own objectives to the objective of the institution or team.
Be sure to mention Job Number: I12-041 when you send your letter of interest and resume to: humanresources@ewc.edu.
Only candidates identified to advance in the interview process will be contacted due to the volume of inquires the College receives for career opportunities. NO PHONE CALLS PLEASE.
EWC offers a competitive total rewards package for all full-time positions. We are a drug and smoke free campus. Learn more about our institution at www.ewc.edu.
Discover If EWC is for YOU!
http://www.ewc.edu/administration/human-resources/careers
Our Mission & Values
http://www.ewc.edu/administration/human-resources/mission-a-vision
Our Performance Expectations
http://www.ewc.edu/administration/human-resources/performa nce-expectations
Our Employee Rewards
http://www.ewc.edu/administration/human-resources/employee-rewards
What to Expect If Contacted to Continue in the Interview & Selection Process
http://www.ewc.edu/administration/human-res ources/interviewing-with-edward-waters-college
Edward Waters College is a small private, Christian, Historically Black, Urban, liberal arts College that offers quality baccalaureate degree programs. The College strives to prepare students holistically to advance in a global society through the provision of intellectually stimulating programs and an environment which emphasizes high moral and spiritual values in keeping with the African Methodist Episcopal Church. Edward Waters College seeks to develop excellence in scholarship, research and service for the betterment of humanity.
Edward Waters College values Diversity and is an Equal Opportunity Employer.
© Copyright 2015 Internet Employment Linkage, Inc.