Director of Student Support Services I12-052
Position Deleted on 12/18/2012. This position is no longer an active posting on HigherEdJobs.
Location:
Jacksonville, FL
Category:
Admin - Academic Advising

Application Due:
12/17/2012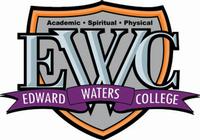 The Director of the Student Support Services Program will be responsible for providing academic development services to assist students with basic college requirements, and services to motivate students toward the successful completion of their post secondary education. The Director will provide leadership for the overall administration of the Student Support Services Project at Edward Waters College.
Supervision of Personnel:
The Director will provide supervision for all Student Support Services Personnel which includes the Counselor, Administrative Assistant/Data Specialist, Math Specialist, English Specialist and Peer Mentors.
Qualifications:
The required minimum qualifications for this position include a Masters degree in education or counseling/student personnel services or in a social work related field; a minimum of five years work experience in an educational setting, with some experience in counseling and guidance, and working with disadvantaged students at risk. Certificates in those areas may be used to meet part of the experience requirement.
Knowledge and Skills Requirements:
Must have a Masters degree in an appropriate field and relative experiences working with disadvantage students at risk.
Duties and Responsibilities:
Prepare and submit all necessary U.S. Department of Education reports.

Design and direct project activities throughout the project year.

Establish and maintain liaison with Faculty, Financial Aid, Admissions.
Registrar and Counseling Offices.
Represent the project at all appropriate meetings on and off campus.

Establish policies and procedures for participant needs assessment.

Establish, evaluate, and revise information and reporting systems.

Coordinate the advising, tutorial functions and other services between the TRIO projects.

Recruit, hire, train, supervise, and evaluate project staff.

Develop and manage budget.

Coordinate and assist in providing workshops and training sessions for participants.

Authorize expenditures of federal funds and monitor project budget.

Develop and coordinate participant, staff, and project evaluation.

Develop methods to document participant success and attainment of project objectives.

Attend national, regional, and state educational and professional conferences.
Strategies:
The Director for Student Support Services will promote learning, personal development, and retention for college students who are traditionally under-represented in, or under-prepared for, post-secondary education. The Director will also keep the Provost/VPAA apprised of all business relating to Student Support Services through weekly meetings.
Edward Waters College values Diversity and is an Equal Opportunity Employer.
© Copyright 2015 Internet Employment Linkage, Inc.