Coordinator of Student Involvement
Position Deleted on 7/10/2013. This position is no longer an active posting on HigherEdJobs.
Location:
Lawrenceville, GA
Category:
Admin - Student Affairs and Services

Application Due:
Open Until Filled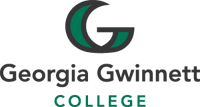 Job Summary/Basic Function: Georgia Gwinnett College (GGC) is seeking a higher education professional for the position of Coordinator of Student Involvement. Reporting to the Associate Director of Student Involvement, the Coordinator is responsible for developing programs and policies that encourage student social, emotional and intellectual growth amongst students with a special emphasis on residential students.
The Coordinator of Student Involvement will advise the Greenlight Campus Activities Board, provide a calendar of late night and daytime programming for GGC students, and Co-Advise the Student Government Association. Student programming will be focused in the GGC Student Center and this position will work to develop a diverse calendar of programs that appeals to both residential and commuter students. The Coordinator will frequently staff student events and assist in student organization event planning. The coordinator will also provide support to the Office of Student Involvement with other programming initiatives including civic engagement, leadership development and intercultural awareness.
This position will work closely with the Housing & Residence Life professional staff members and RA's to coordinate programming that serves the needs of our residential students. This position will advance our integrated academic experience model by collaborating with faculty and other Student Affairs areas on projects such as student organization training, new student orientation, and welcome week.
SALARY: Commensurate with education and experience with excellent benefits.
Review of applications will continue until positions are filled. Hiring is contingent upon eligibility to work in the United States and proof of eligibility will be required upon acceptance of an employment offer. Any resulting employment offers are contingent upon successful completion of a background investigation, as determined by Georgia Gwinnett College in its sole discretion. Georgia Gwinnett College, a unit of the University System of Georgia, is an Affirmative Action/Equal Opportunity employer and does not discriminate on the basis of race, color, gender, national origin, age, disability or religion. Georgia is an open records state.
Minimum Qualifications: Master's degree (or higher) from an accredited college/university required in Higher Education, Student Affairs, Student Personnel Work, or closely related field. Knowledge of student development theory, student advising, and programming.
Preferred Qualifications: Full time experience in student programming, student organization advising, advising student government association, or closely related field.
Considerable knowledge of computers and various software packages used for word processing, graphs, table, etc. (Professional Microsoft Office including Excel, Word, and PowerPoint).
Ability to foster and promote an integrated team approach to student programming and successfully assess the impact of programs on learning outcomes
Excellent fiscal, communication, advising and interpersonal skills along with a commitment to outstanding student service and teamwork are essential
Knowledge of GGC and Board of Regents policies and procedures
Effective organizational and time management skills
Ability to provide proper customer service
Ability to communicate effectively
Georgia Gwinnett College is an Affirmative Action/Equal Opportunity employer and does not discriminate on the basis of race, color, gender, national origin, age, disability or religion.
© Copyright 2015 Internet Employment Linkage, Inc.