Coordinator of Recreation
Position Deleted on 3/04/2013. This position is no longer an active posting on HigherEdJobs.
Location:
Lawrenceville, GA
Category:
Admin - Student Affairs and Services

Application Due:
Open Until Filled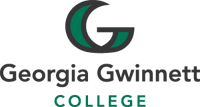 Job Summary/Basic Function: Founded in 2005, Georgia Gwinnett College (GGC) is the 35th institution of the University System of Georgia. GGC is a premier 21st century four-year liberal arts college accredited by the Southern Association of Colleges & Schools. With a current enrollment of over 9,000 students, GGC expects within two years to exceed 11,000 students, including both residential and commuter students. Located in the greater Atlanta metropolitan area, GGC provides a student-centered, technology-enriched learning environment. Gwinnett County (pop. 780,000+) is home to a variety of businesses, including organizations involved in health care, education, and information technology.
Georgia Gwinnett College (GGC) is seeking an energetic higher education professional for the position of Coordinator of Recreation. Reporting to the Assistant Director for Recreation and Intramural Sports, the Coordinator of Recreation is responsible for the daily operations and implementation of recreational programming which emphasizes the importance of personal wellness and leadership development. Responsibilities include but are not limited to: primary responsibility revolves around club sports and intramural programs, open/informal recreation, assists the Coordinator for Outdoor Adventures as needed, performs day-to-day operations within the GGC Wellness and Recreation Center, special event planning and outcomes assessment. The Student Affairs Division practices an innovative and integrated approach to student learning that works collaboratively with academic units and across divisions to ensure graduates are prepared to anticipate and respond to an ever-changing global environment.
Minimum Qualifications: A Master's Degree in related job field from an accredited college/university.
Administrative experience in student programming, intramural sports, recreation, outdoor adventures and/or program administration.
Preferred Qualifications: Successful candidates will foster and promote an integrated team approach to student programming and successfully assess programming impact on learning outcomes. Excellent fiscal, communication, advising, and interpersonal skills along with a commitment to outstanding student service and teamwork are essential. The candidate will assist with the recruiting, hiring, training, retaining, and supervising of student staff. Two years of related recreation experience. Current CPR, AED, and First Aid certifications.
Georgia Gwinnett College is an Affirmative Action/Equal Opportunity employer and does not discriminate on the basis of race, color, gender, national origin, age, disability or religion.
© Copyright 2015 Internet Employment Linkage, Inc.