Coordinator I, Community Events
Position Deleted on 12/10/2013. This position is no longer an active posting on HigherEdJobs.
Category:
Admin - Conference and Events Administration

Application Due:
Open Until Filled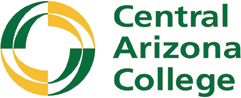 LOCATION: District/Signal Peak Campus - Coolidge, Arizona
JOB SUMMARY: Develop, implement and execute a district-wide community events plan including both college and community sponsored activities. Serve as the event manager, supervisor and primary contact for the community events office.
RESPONSIBILITIES: The incumbent will:
Develop, implement and execute institutionally-sponsored community events throughout the Pinal County Community College District, including, but not limited to, an entertainment series, a speaker's bureau, and community outreach programs. Develop a community events calendar. Conduct discussions with external artists, groups and/or organizations in support of developing a community events schedule. Function independently but under defined guidelines.
Develop, design and distribute promotional material such as brochures, programs, news releases and posters to increase visibility and encourage attendance. Make presentations to promote events to community groups. Oversee news and information posted on the CAC and community websites.
Attend events to facilitate operations such as a house manager in cooperation with technical staff and respond to emergencies or problems and ensures all aspects of events are implemented and controlled according to plans.
Responsible for administrative functions, including revenue intake, budget expenditures and record keeping, data compilation, and report preparation regarding the success of cultural events participation and revenue generation.
QUALIFICATIONS:
EDUCATION: Bachelor's degree
EXPERIENCE: Two (2) years related experience
SPECIAL POSITION CONDITIONS: Weekend and evening work hours will be required in order to coordinate and attend events. Must be able to travel throughout district using own transportation.
The knowledge, skills, and abilities required to perform this job include, but are not limited to the following:
Knowledge of procedures and practices involved in coordinating a large-scale social/cultural event including contracting with talent, scheduling events and ticket sales.
Knowledge of concepts, methods, practices and procedures of marketing and advertising of events, including the use of social media. Ability to write and edit using AP Style.
Knowledge of computer hardware and software applications used in creating and designing promotional materials, as well as knowledge of software used in word processing, ticketing, desktop publishing, spreadsheet development, social media and Internet-related functions.
Skill in organization, management and public relations and in handling requests and/or complaints on a variety of issues.
Skill in developing and implementing a promotional plan.
Skill in communications, interpersonal skills as applied to interaction with college officials, administrators, faculty, staff and artists and outside organizations and groups.
Skill in operating a variety of technical, computer hardware and software and/or audio/visual equipment.
Experience or connections in the entertainment industry is a plus.
Ability to budget and handle account payable and receivable duties.
SALARY: Entry salary is $42,920.00
DEADLINE: Open until filled. First Review: Thursday, October 24, 2013
APPLICATION INFORMATION: The application packet should consist of:
· Letter of interest
· Current resume
· Central Arizona College application
· Unofficial copies of transcripts reflecting the required degree or course work (For position vacancy that requires college level coursework or degrees)
The Central Arizona College application may be found at www.centralaz.edu/application or by calling the Human Resources Office at 520-494-5235. Travel costs due to interview are the responsibility of the applicant.
Applications not accompanied with the required transcripts will not be considered. All travel costs for interview are the responsibility of the applicant.
Copies of transcripts should reflect completed course work and conferred degrees. All academic course work and degrees must be from a regionally accredited college or university or be certified by an acceptable agency that the institution is recognized by the appropriate governmental agency in its home country (this is generally stated in the degree evaluation).
Transcripts issued in a language other than English must be accompanied by a full translation (word for word) by an acceptable translator. Additionally, each foreign transcript must be evaluated for equivalency to United States accredited course work by an acceptable agency such as those agencies certified by the National Association of Credential Evaluation Services (NACES).
Applications containing foreign transcripts that are not accompanied with the above required documentation, will not be considered.
Faxed application materials will not be accepted. Application materials may be submitted electronically but it is the responsibility of the applicant to ensure that all electronic files are readable by Microsoft Office Suite programs. Applications submitted electronically should be sent to: human.resources@centralaz.edu
The Human Resources Department is located in main administration building, H Building, Suite 111 on the Signal Peak Campus at 8470 North Overfield Road, Coolidge, Arizona 85128. Office hours are Monday through Thursday from 8:00 a.m. to 6:00 p.m.
Central Arizona College prohibits discrimination in employment and educational programs based on race, color, religion, sex, age, disability, national origin, military status, genetic test information, sexual orientation, or gender identity or expression.
© Copyright 2015 Internet Employment Linkage, Inc.