ESOL Adjunct (online only)
Position Deleted on 10/19/2013. This position is no longer an active posting on HigherEdJobs.
Category:
Faculty - Liberal Arts - English as Second Language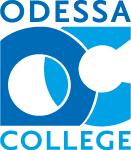 Classification Title: FAC/0/Exempt/No
Posting Number: 0600452
Position Type: Part-Time
Department: English/FL
Teach ESOL online only.
Minimum Qualifications:
Bachelor's degree with graduate hours in TESOL from a regionally accredited institution or experience teaching ESOL courses in a post-secondary setting;
Demonstrated knowledge in the use of computers, Blackboard (or other LMS), iPads and other emerging technologies for instruction;
Ability to teach all courses in the ESOL curriculum;
Ability to teach students from a wide spectrum of ages and from diverse cultural and social backgrounds; and
Excellent communication and computer skills.
Preferred Qualifications:
Master's degree with 18 or more graduate hours in TESOL from a regionally accredited institution. Two or more years of college-level ESOL teaching experience and experience with technology. Experience with online classes. Experience in teaching ESOL courses in a computer-based environment. Experience in growing student enrollment in ESOL courses.
Specific Position Duties:
1. Teach assigned courses in the curriculum;
2. Teach web classes as needed, using Odessa College instructional technologies including Blackboard Collaborate;
3. Lead and actively participate in student retention activities;
4. Perform other duties as assigned.
Required Applicant Documents:
Cover Letter
Curriculum Vitae
Unofficial Transcript 1
Optional Applicant Documents:
Letter of Reference 2
Other Document
Odessa College does not discriminate on the basis of sex, race, color, national origin, religion, disability or age in educational programs, activities, admission or employment practices.
© Copyright 2015 Internet Employment Linkage, Inc.