Librarian - e-Learning and Rural Outreach Services
Position Deleted on 2/01/2014. This position is no longer an active posting on HigherEdJobs.
Category:
Faculty - Science - Library and Information Science

Application Due:
Open Until Filled
Salary:
$44,730 USD Per Year
Notes:
included on
Affirmative Action
email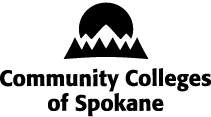 Job Title: Librarian - e-Learning and Rural Outreach Services
Closing Date/Time: Mon. 11/25/13 5:00 PM Pacific Time
Salary: $44,730.00 Annually
Job Type: Faculty
Location: CCS Districtwide, Spokane, Washington
UPDATED INFORMATION AS OF 11/15/2013
This posting will remain open until such time as it is determined there is an adequate pool of candidates or a decision of hire is made.
The screening committee will begin reviewing applications January 2, 2014. Submissions are encouraged prior to that time to ensure consideration.

The Community Colleges of Spokane (CCS) seeks qualified candidates for consideration in this tenure-track position. Reporting to the Executive Director of Library Services, CCS, this faculty librarian is responsible for working with the CCS Libraries team to plan, assess, coordinate and communicate across the district and within the libraries to advance the CCS Library Services' presence and information literacy within the electronic and rural aspects of the CCS coursework. Specific responsibilities include developing information literacy tutorials and curriculum delivered by instructional television and online course management tools, web 2.0 technologies and other 21st Century technologies related to e-learning, identifying and selecting appropriate e-resources to support e-learning and, working with academic support staff to promote the use of library resources by students and faculty.
DUTIES AND RESPONSIBILITIES
Working with online and rural faculty, and in collaboration with other library faculty, develop curriculum and instruct students at remote locations and online using instructional television and the course management tools, 21st century social media and mobile technologies, and other technology related to e-learning and remote delivery. Remote locations include the rural sites in the Northern Counties of Eastern Washington and the Pullman Center in Pullman, WA.
Provides professional librarian services and academic support to students, faculty and other librarian patrons at physical and virtual reference desks.
Provide leadership in the adoption of emerging instructional technologies and trends in online learning relevant to the Community Colleges of Spokane's instructional mission;
Collaborate with CCS librarians, faculty, and staff to: create online learning tools and resources (e.g., online tutorials, web-casting instruction) that support the development of information literacy competencies; provide course-based information literacy instruction, assessment, collection development, and promote faculty awareness of new delivery modes and issues in scholarly communication; serve as liaison to the e-Learning and rural programs;
Participates in the identification, selection and acquisition of desired resources in various formats, particularly e-resources; may include participation in cooperative agreements to provide access to resources with other libraries.
Participate in library department meetings (both SCC and SFCC), CCS Library Services meetings, Instructional Support Services meetings, district and college meetings, as appropriate; Serve on district or college committees, councils and/or task forces and perform other activities within the scope of the position, in accordance with the faculty contract;
Complies with state and federal law applicable to professional duties and responsibilities; Follows established procedures in areas such as printing, office support, safety regulations and related administrative processes;
Support and advance the CCS strategic plan, and perform other duties as assigned;
In addition, librarians may:
◦Develop and deliver courses in library science, research and related subjects utilizing appropriate pedagogy and technology that facilitates student learning and success.
◦Supervise paraprofessional employees or direct the work of assigned work-study students.
◦Advise student clubs or associations.
◦Develop library instructional and/or promotional materials using a variety of technologies.
◦Provide training and direct service to both students and instructional faculty in the use of new instructional technologies designed to improve teaching and learning.
◦Provides training and direct service in the areas of reference, research, material acquisition, course management systems such as Blackboard and collection development.
◦Manage library collections to include oversight of circulation and technical services, shelving, and recording / assessment activities.
COMPETENCIES & OTHER REQUIREMENTS:
REQUIRED COMPETENCIES (Minimum Qualifications)
An earned Master's degree in Library Science from an ALA accredited institution/program.
Acceptance of the responsibility to promote the welfare and best interests of students at all times.
Acceptance of and willingness to support the role that community colleges serve in higher education, and specifically the mission, values, goals and objectives of the Community Colleges of Spokane.
Ability to perform assigned duties in a manner consistent with applicable laws, regulations and goals of the institution and the community/technical college system.
A demonstrated understanding of and value for the contributions that a diverse workforce can make to the success of both the organization and the students we serve.
PREFERRED COMPETENCIES (Desirable Qualifications)
Excellent interpersonal and communication skills, including the ability to work as a member of a team;
Demonstrated expertise and success promoting teamwork and fostering collaborative relationships;
Demonstrated ability in the use of information technologies, information management tools, online course management tools, 21st century social media and mobile technologies and other technologies related to e-learning;
Understanding of and demonstrated ability to employ assessment measures and gather evidence to communicate the value of library services to internal and external customers;
Demonstrated ability to understand and embrace emerging library-related software programs and technologies;
Experience using online course software such as Blackboard, Canvas and Moodle;
Program development expertise;
Ability to multi-task and prioritize work;
Excellent presentation, instruction, and communication skills;
Possess an understanding of the non-traditional college experience and the ability to offer reference and instructional services in a distributed environment
Previous experience in library services to remote sites;
Previous experience delivering library services using e-learning systems;
Previous experience equivalent to one-three full years as a professional librarian;
Experience developing and presenting technology sessions for students and faculty;
Experience in education and/or instruction;
Working knowledge of Information Literacy Competency Skills for Higher Education
Teaching experience and/or successful completion of formal education focused on teaching methodologies;
Working knowledge of the ALA Standards for Distance Learning Library Services and accreditation standards relevant to e-learning and educational offerings in remote locations.
CONDITIONS/TERMS OF EMPLOYMENT:
TERMS OF EMPLOYMENT
This is a full-time, tenure-track position with an annual beginning salary of $44,730 - $46,067 for a 175-day contract. (Advancement opportunities exist, based upon professional development performed during course of employment and seniority, to maximum of $69,433). Total compensation: $57,652 - $59,109. Total compensation is an estimate based upon base salary, current CCS benefit contribution rates and median retirement contributions. The actual total will vary depending upon each employee's enrollment specifics.
In addition, tenure-track faculty have access to the following forms of supplemental compensation, consistent with the provisions of the current collective bargaining agreement between CCS and the Association for Higher Education (AHE) - subject to change through the collective bargaining process: elected department chair stipend ($1,500 to $11,000 annually, dependent upon size of department), club advising stipend ($160 to $1,605 dependent upon activities advised), supplemental (i.e. "moonlighting") instructional contracts (average of $3,297 per quarter/per assignment and dependent upon workload category), special project stipend (up to $6,000 annually), and summer school assignment ($11,182 to $12,853 for a 100% load and dependent upon salary step placement).
CCS reserves the right to cancel this recruitment without notice. Academic employees are represented by the Association of Higher Education (AHE), which is affiliated with NEA and WEA. AHE membership or payment of representation fee is required. Anticipated date of employment is January 3, 2014.
CONDITIONS FOR EMPLOYMENT
Person hired must be able to provide acceptable documentation of U.S. Citizenship or lawful authorization to work in the U.S. This is an absolute condition of employment. In addition, CCS maintains a drug free work and learning environment and prohibits smoking in all college buildings and state-owned vehicles. CCS employees must be able to successfully work in and promote a multicultural and diverse work and educational environment. Requires Criminal background check. Driver's license and ability to drive to the remote education centers within the district for planning, curriculum development and teaching, as appropriate. If using personal vehicle for travel, proof of driver's license and car insurance required.
REQUIRED APPLICATION MATERIALS:
To qualify for consideration, applicants must meet required competencies and submit a complete application packet, which includes the following:
CCS online application including supplemental questions.
Cover letter addressing your qualifications as applied to the responsibilities of this position. *
Comprehensive resume *
Names, addresses, and telephone numbers of three professional references*
College transcript(s) if applicable - unofficial/copies of transcripts are acceptable for initial application, official copies must be submitted when candidate becomes a finalist
NOTE: All of the above are required to ensure your consideration for this position. The item(s) marked with an asterisk are required to be included as an attachment to your application prior to submission.
EEO/AA/WMA
© Copyright 2015 Internet Employment Linkage, Inc.