Fine Arts Instructor
Position Deleted on 2/24/2014. This position is no longer an active posting on HigherEdJobs.
Category:
Faculty - Fine and Applied Arts - Art

Application Due:
02/21/2014
Salary:
$44,730 USD Per Year
Notes:
included on
Affirmative Action
email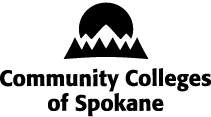 The Fine Arts Department at Spokane Falls Community College seeks qualified candidates for consideration of employment in this annually contracted, tenure-track position in 2D Foundations. The Fine Arts Department at SFCC is a large and dynamic department of active and professional artists with a strong regional reputation for innovation and excellence. Teaching assignment would include entry-level courses in the drawing and design curriculum, an Art Appreciation lecture course, and the possibility of teaching courses in the candidate's area of specialization, such as: painting, drawing, printmaking.
DUTIES AND RESPONSIBILITIES
Prepares for and instructs transfer level courses in both lecture and studio courses serving students seeking an Associate of Art Degree, Associate of Fine Arts degree, and our Certificate in Fine Arts. Courses may include Fundamentals of Drawing, Drawing Composition, Drawing Techniques, Color and Design, Advanced Design and Art Appreciation and additional related courses depending on the candidate's area of specialization.
Participates in student advising and mentoring and in assessment reviews of student portfolios in capstone courses.
Participates in professional and service activities relating to the department, the college, and the community.
Provides availability and accessibility to students for purpose of academic advising and support, in a manner appropriate to meet student needs, through a combination of scheduled office hours, e-mail accessibility or other effective means of responsive and timely communication.
Communicates expectations and establishes clear grading criteria through appropriate instructional means, to include but not limited to developing course syllabi, handouts, and materials supporting the instructional process; evaluates student progress and provides clear, timely feedback.
Participates in district, division, department, or general faculty meetings; in-service training; curriculum development; academic consulting; workshops or seminars; service on district or college councils or committees, or other activities within the scope of the position.
Complies with state and federal law applicable to professional duties and responsibilities; follows established procedures in areas such as printing, turning in grades, bookstore orders, office support, student financial aid requirements, safety and health issues and related administrative processes.
Support and advance the CCS strategic plan, and perform other duties as assigned.
In addition, faculty may:
◦Supervise or direct the work of assigned work-study students. Responsible for ensuring assigned staff adhere to acceptable behavior and performance standards. Demonstrate that assigned staff have been informed how behavior and performance will be assessed, receive timely and accurate feedback regarding performance, and any observed performance and behavioral problems are corrected promptly.
◦Work evenings, alternative schedules, summer or at alternative work locations consistent with the terms of the collective bargaining agreement.
◦Advise student clubs or associations.
Please see the complete list of duties, required/preferred qualifications, term/conditions of employment and application procedures at http://www.ccs.spokane.edu/ or http://agency.governmentjobs.com/ccspokane/default.cfm
EEO/AA/WMA
© Copyright 2015 Internet Employment Linkage, Inc.