Grants and Contracts Accountant - Job Number I12-051
Position Deleted on 12/08/2012. This position is no longer an active posting on HigherEdJobs.
Location:
Jacksonville, FL
Category:
Admin - Sponsored Programs, Grants, and Contracts
Admin - Business and Financial Services
Posted:
11/16/2012 (Reposted Job: Initially posted on 01/23/2012)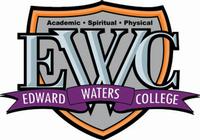 Edward Waters College will become a national model for a dynamic, globally-diverse learning-centered community that champions academic excellence through innovative teaching and learning strategies under-girded by a spirit of servant leadership.
Edward Waters College is currently seeking a Grants and Contracts Accountant - Job Number A12-003.
Job Number: I12-051
Job Status: Full-Time
Job Category: Technical/Professional
FLSA: Exempt
Closing Date: Open Until Filled
Under limited supervision of the Vice President of Business and Finance, the Grants and Contracts Accountant is responsible for the administration and financial reporting of all federal, state, city and private grants and financial aid. The incumbent interacts with principal investigators to ensure compliance with the granting agency and the College's policy and procedures.
Characteristics of this Opportunity
1. Assists with indirect cost proposals.
2. Assists in the development and proofing of budgets.
3. Reviews and approves all grant expenditures for processing.
4. Conducts analysis and record keeping related to all grants and financial aid.
5. Ensures compliance with state, federal, city and private grant regulations.
6. Calculates entries for indirect costs, fringe benefits and administrative allowances.
7. Assists with monthly general ledger closings and budget cycles.
8. Assists with special projects requiring research and analysis.
9. Performs monthly grant reconciliation and other accounting and departmental tasks as assigned.
10. Makes journal entries; assists with annual audits and year end close out.
11. Provides training, guidance and assistance to staff and principal investigators.
12. Provides required data to Senior Accountant for the monthly preparation of the net asset roll forward schedule.
13. Evaluates grants monthly to determine reimbursement.
14. Monitors all transactions to ensure accurate postings (i.e. tuition, fees, book charge, etc.)
15. Inputs rates to create billing tables.
16. Ensures completion of all forms, installment notes and disclosure statements related to student financing and credit terms.
Knowledge, Skills and Abilities
1. Bachelor's degree from a regionally accredited college or university with a minimum of 3 years of progressive work experience.
2. Must be proficient in Microsoft Excel, Word and PowerPoint.
3. Must have grants and contracts administration experience.
4. Must have a working knowledge of Great Plains and FRX software.
5. Must have experience with OMB circulars and cost principals.
6. Must be able to complete pre- and post-employment assessments; pass mandatory criminal background, credentialing, and reference checks.
Be sure to mention Job Number: I12051 when you submit your letter of interest and resume on higheredjobs.com.
ONLY CANDIDATES IDENTIFIED TO ADVANCE IN THE INTERVIEW PROCESS WILL BE CONTACTED DUE TO THE VOLUME OF INQUIRES THE COLLEGE RECEIVES. NO PHONE CALLS PLEASE.
EWC offers a competitive total rewards package for all full-time positions. We are a drug and smoke free campus. Learn more about our institution at www.ewc.edu.
Edward Waters College is a small private, Christian, Historically Black, Urban, liberal arts College that offers quality baccalaureate degree programs. The College strives to prepare students holistically to advance in a global society through the provision of intellectually stimulating programs and an environment which emphasizes high moral and spiritual values in keeping with the African Methodist Episcopal Church. Edward Waters College seeks to develop excellence in scholarship, research and service for the betterment of humanity.
Edward Waters College values Diversity and is an Equal Opportunity Employer.
© Copyright 2015 Internet Employment Linkage, Inc.