Researcher - Job Number E12-023
Position Deleted on 12/08/2012. This position is no longer an active posting on HigherEdJobs.
Location:
Jacksonville, FL
Category:
Admin - Institutional Research and Planning
Admin - Assessment, Accreditation, and Compliance
Posted:
11/26/2012 (Reposted Job: Initially posted on 05/11/2012)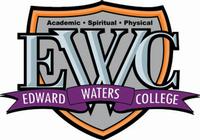 Edward Waters College will become a national model for dynamic, globally-diverse learning-centered community that champions academic excellence through innovative teaching and learning strategies under-girded by a spirit of servant leadership.
Edward Waters College is currently seeking a RESEARCHER within its Office of Institutional Planning, Research and Effectiveness
Job Number: E12-023
Job Status: Full-Time
Job Category: Technical/Professional
FLSA: Exempt
Relocation: Not Available
With limited guidance, the Researcher will be responsible for the collection, maintenance, analysis and dissemination of institutional data that supports decision-making, reporting and planning in the College's academic and administrative area.
Examples of Duties and Responsibilities
1. Conducts timely predictive analysis for purposes of enrollment management and fiscal planning.
2. Develops, maintains and enhances appropriate methods to evaluate educational and institutional effectiveness with a focus toward the use and application of the research findings.
3. Runs statistical programs such as MS Excel, SPSS and SAS to produce ad-hoc reports.
4. Uploads data into key institutional reports (IPEDS, ICUF, College Board Survey).
5. Conducts an analysis of standardized reports (NSSE, BCSSE, etc.).
6. Monitors SACS related issues and accreditation standards.
7. Writes, distributes and presents reports that summarize survey data and other data analyses.
8. Collaborates in creating a culture of data-based decision-making.
9. Assists in monitoring the College's strategic planning online system (SPOL).
10. Assists in documenting the College's policies as needed.
11. Ensures that on-going planning and research is conducted campus-wide and forwards recommendations to area leaders.
12. Performs in a manner which strengthens the coordination and cooperation of all organizational components of the College.
Qualifications, Knowledge, Skills and Abilities
1. Possesses a Bachelor's degree in educational research, statistics, business, social science or any related field with a minimum of three years of progressive experience in applied research; Master's preferred.
2. Possesses a working knowledge of qualitative and quantitative measurement techniques.
3. Demonstrates exceptional leadership and organizational skills; communication and presentation skills both written and verbal.
4. Able to use work processors, spreadsheets, databases, statistical packages, graphing applications and SCT Banner at the intermediate or advanced user levels.
5. Demonstrates ability and knowledge of research design, statistical methods, data gathering, analysis and interpretation related to trends in higher education.
6. Maintains flexibility regarding fluctuating priorities with keen attention to detail.
7. Accepts cultural differences and the diversity within the campus and community.
8. Models professional manner.
9. Has availability to travel a minimum of 30% of time.
10. Understands and commits to a liberal arts education.
11. Demonstrates awareness of and sensitivity to student population and contributes to the College's commitment to excellence and ethics.
12. Must be able to pass pre and post employment assessments, mandatory criminal background, credentialing and reference checks.
Behavioral Expectations
1. Student Service Orientation. Proactively develops student relationships by making efforts to listen to and understand the student; anticipates and provides solutions to student needs; gives high priority to student satisfaction.
2. Impact. Creates a good first impression; commands attention and respect; shows an appropriate air of confidence.
3. Initiative. Makes active attempts to influence events to achieve goals; self-starting rather than accepting passively; takes action to achieve goals beyond what is required; acts proactively.
4. Integrity. Maintains and promotes social, ethical and institutional norms in conducting internal and external business activities.
5. Teamwork and Collaboration. Works effectively with teams, work groups or those outside formal line of authority to accomplish institutional goals; takes actions that respect the needs and contribution of others; contributes to and accepts the consensus; subordinates own objectives to the objective of the institution or team.
Be sure to mention JOB NUMBER E12-023 when you send your letter of interest and resume to: Careers@ewc.edu.
DUE TO THE VOLUME OF INQUIRIES THE COLLEGE RECEIVES ON A DAILY BASIS, ONLY APPLICANTS IDENTIFIED TO ADVANCE IN THE INTERVIEW PROCESS WILL BE CONTACTED.
No phone calls please.
EWC offers a competitive total rewards package for all full-time positions. We are a drug and smoke free campus.
Learn more about our institution at www.ewc.edu.
Discover If EWC is for YOU!
http://www.ewc.edu/administration/human-resources/careers
Our Mission & Values
http://www.ewc.edu/administration/human-resources/mission-a-vision
Edward Waters College is a small private, Christian, Historically Black, Urban, Liberal Arts College that offers quality baccalaureate degree programs. The College strives to prepare students holistically to advance in a global society through the provision of intellectually stimulating programs and an environment which emphasizes high moral and spiritual values in keeping with the African Methodist Episcopal Church. Edward Waters College seeks to develop excellence in scholarship, research and service for the betterment of humanity.
Edward Waters College values Diversity and is an Equal Opportunity Employer.
© Copyright 2015 Internet Employment Linkage, Inc.