Jacksonville Commitment College Advisor J13-01
Position Deleted on 2/11/2013. This position is no longer an active posting on HigherEdJobs.
Location:
Jacksonville, FL
Category:
Admin - Academic Advising
Admin - Counseling
Application Due:
02/10/2013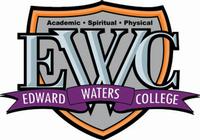 Job Summary/Responsibilities
This position reports to the Director of The Jacksonville Commitment and will be the frontline implementer of the school-based, Pre-collegiate Scholars Program, housed at each partner school. Responsible for delivering the collaboratively developed and research-based curriculum consisting of an aligned set of activities designed to achieve the overall Jacksonville Commitment goal and expected outcome: Significantly increase the percentage of educationally disadvantaged students from low-income families who are prepared for success in high school, graduate from high school, and are then admitted to and successfully complete postsecondary education.
The position:
Advisors will organize and implement a variety of activities for small and large student groups, one-on-one meetings with students, small and large group meetings for families. JC Advisors will work with school-based Success Teams to schedule activities in ways that will not conflict with academic activities and will often take place after regular school hours and/or on Saturdays.
Will participate on school-based college access teams including the designated school counselor(s), the small learning community counselor and/or coach, college access partner (where applicable), and other personnel identified by school principal. Will work with colleagues to create "college going" cultures at their schools that:
Help participating JC Pre-Collegiate Scholars aspire to go to college,
Help participating middle and high school JC Pre-collegiate Scholars and their families prepare to be successful in middle and high school,
Help participating JC Pre-collegiate Scholars enroll and successfully complete courses that will ensure students will meet JC postsecondary admission requirement
Help participating JC Pre-Collegiate Scholars and their families negotiate the college admissions process and the financial aid process.
Participates in regular meetings with Director to discuss program recruitment, activity implementation, data collection, and reflect on successes and address encountered challenges.
Reviews current developments, literature, and technical sources of information related to job responsibility.
Prepares reports and responds to surveys.
Required Qualifications:
Each Jacksonville Commitment College Advisor (JCCA) will hold a master's degree in School Counseling or a Bachelor's degree with two years school guidance/college advising experience. JCCA's may also be in the process of completing the master's in School Counseling degree. JCCA's must be eligible for a Florida teaching certificate.
Preferred Qualifications:
Must possess excellent communication skills, both written and verbal; must be well organized; must have strong computer skills; must have strong interpersonal skill and the ability to use and apply good judgement.
Edward Waters College values Diversity and is an Equal Opportunity Employer.
© Copyright 2015 Internet Employment Linkage, Inc.