Enrichment Teacher J13-04
Position Deleted on 2/21/2013. This position is no longer an active posting on HigherEdJobs.
Location:
Jacksonville, FL
Category:
Admin - Sponsored Programs, Grants, and Contracts

Application Due:
02/20/2013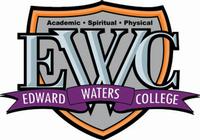 QUALIFICATIONS:
1. Valid Florida Teaching Certificate/License.
2. MUST HAVE CERTIFICATION IN MATH OR ENGLISH
REPORTS TO:
1. Program Director
PERFORMANCE RESPONSIBILITIES:
1. Communicates to the building principal and program coordinator on all enrichment program activities and opportunities.
2. Teaches enrichment classes for Grades 7th -11th on Saturdays, according to the guidelines of the BMCEP Enrichment Program with a significant focus on the FCAT, ACT, and SAT.
3. Develops objectives, units of study and instructional strategies for the BMCEP and enrichment classes from given models.
4. Evaluates 7th-11th BMCEP student's progress quarterly.
5. Communicates clearly and effectively with parents on a regular basis.
6. Initiates or participates in meetings to discuss individual students as needed and provides resources for teachers, parents and students.
7. Creates a classroom environment that is conducive to various levels of giftedness, learning styles, and interests of the students.
8. Facilitates a smooth transition for students and parents as they exit the middle school and move to the high school by evaluating and recommending students for the various educational enrichment development programs.
9. Coordinates test results with Director and relevant information effectively in instruction, evaluation, student placement and maintains current information in all student files on an ongoing basis.
10. Maintains current enrichment information in all student files.
11. Meets individual needs of students by designing independent learning plans according to the options listed in the Enrichment Program Guidelines.
12. Serves as a resource person for Program Director in their efforts to provide general enrichment activities, higher level thinking skills, and independent investigations within individual classrooms.
13. Provides necessary staff development for mentors to assist them in meeting the needs of gifted and talented students in the regular classroom.
14. Takes responsibility for ongoing professional growth and development in order to maintain skills needed to provide quality building staff development and resources for classroom teachers.
15. Performs other program duties as assigned by the Program Director.
16. Other duties as assigned by the Program Director or designee.
CONDUCT:
Each staff member shall remain free of any alcohol or non prescribed controlled substance and abuse of any prescribed controlled substance in the workplace throughout his/her employment with The Black Male College Explorers Program.
Each staff member shall serve as a role model for students in how to conduct themselves as citizens and as responsible, intelligent human beings. Each staff member has a legal responsibility to help instill in students the belief in and practice of ethical principles and democratic values.
Edward Waters College values Diversity and is an Equal Opportunity Employer.
© Copyright 2015 Internet Employment Linkage, Inc.