Upward Bound Mathematics Instructor J13-13
Position Deleted on 5/23/2013. This position is no longer an active posting on HigherEdJobs.
Location:
Jacksonville, FL
Category:
Faculty - Science - Mathematics

Application Due:
05/22/2013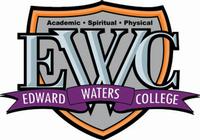 Edward Waters College will become a national model for dynamic, globally-diverse learning-centered community that champions academic excellence through innovative teaching and learning strategies under-girded by a spirit of servant leadership.
Edward Waters College is currently seeking a MATHEMATICS INSTRUCTOR for its Upward Bound Program. This is a temporary position.
With limited guidance, the Mathematics Instructor is responsible to instruct 9th, 10th, 11th and 12th grade students in the area of mathematics. The instructor is responsible for developing, planning and providing guidance to identify and strengthen academic weaknesses, study habits skills and preparation for state standardized testing.
Examples of Duties and Responsibilities:
1. Develops and maintains a mathematics curriculum.
2. Facilitates tutoring sessions and workshops.
3. Submits weekly and monthly student progress reports.
4. Completes written evaluations of student academic progress.
5. Maintains student records including attendance.
6. Administers academic assessment instruments.
7. Serves as chaperone during summer program field trips.
8. Works with instructional staff to develop and implement program curriculum.
9. Assists in the preparation of monthly progress reports to comply with annual reporting requirements.
10. Attends the end of academic year banquet.
11. Attends at least one student activity not related to the teaching assignment.
12. Communicates regularly with supervisor and instructors about student needs, progress and achievement.
13. Becomes familiar with, remains current, supports, and ensures compliance with all College policies and procedures.
14. Demonstrates proficiency in our professional competency areas which are business mindset, communication, customer focus, drives for results and teamwork.
Qualifications, Knowledge, Skills & Abilities
1. Possesses a Bachelor's degree in education or a related field; Master's degree preferred.
2. Teaching certification in area of speciality.
3. Minimum of three years of progressive experience teaching or counseling disadvantaged youth.
4. Must be computer literate and possess a novice to intermediate working knowledge of the Internet, Windows and Microsoft software applications such as Word, Excel, Access, PowerPoint, Outlook, etc.
5. Creativity, flexibility and strength in multi-tasking.
6. Commitment to exemplary service and support to program participants.
7. Must be able to pass pre and post employment assessments, mandatory criminal background, credentialing and reference checks.
Behavioral Expectations
1. Student Service Orientation. Proactively develops student relationships by making efforts to listen to and understand the student; anticipates and provides solutions to student needs; gives high priority to student satisfaction.
2. Impact. Creates a good first impression; commands attention and respect; shows an appropriate air of confidence.
3. Initiative. Makes active attempts to influence events to achieve goals; self-starting rather than accepting passively; takes action to achieve goals beyond what is required; acts proactively.
4. Integrity. Maintains and promotes social, ethical and institutional norms in conducting internal and external business activities.
5. Teamwork and Collaboration. Works effectively with teams, work groups or those outside formal line of authority to accomplish institutional goals; takes actions that respect the needs and contribution of others; contributes to and accepts the consensus; subordinates own objectives to the objective of the institution or team.
Edward Waters College values Diversity and is an Equal Opportunity Employer.
© Copyright 2015 Internet Employment Linkage, Inc.