Upward Bound Evening Supervisor J13-15
Position Deleted on 5/23/2013. This position is no longer an active posting on HigherEdJobs.
Location:
Jacksonville, FL
Category:
Admin - Tutors and Learning Resources

Application Due:
05/22/2013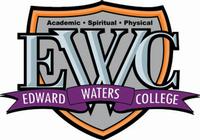 Edward Waters College is currently seeking Evening Mentor Supervisor for the Upward Bound Program. This is a temporary position.
The candidate for employment will be required to be a role model for all participants of the Upward Bound Program. As a mentor, one must maintain an academic minimum GPA of 2.5. The mentor must meet the college dress code at all times, provide leadership and administrative support, assist academic instructors by providing one on one tutorial service, and assist the program secretary with imputing of all program data and upkeep of students records.
Characteristics of the Opportunity:
1. Serve as a mentor for program participants.
2. Provide tutoring as appropriate.
3. Facilitate program activities as directed.
4. Perform other program duties as assigned.
5. Adhere to the Student Code of Conduct.
6. Provide assistance during on and off campus program activities including study hall.
7. Becomes familiar with, remains current, supports, and ensures compliance with all College policies and procedures.
8. Possesses a High School Diploma or its equivalent.
9. Demonstrates proficiency in our professional competency areas which are Business Mindset, Communication, Customer Focus, Drives for Results and Teamwork; able to pass pre and post employment assessments, mandatory criminal background, credentialing, and reference checks.
Edward Waters College values Diversity and is an Equal Opportunity Employer.
© Copyright 2015 Internet Employment Linkage, Inc.