Adjunct Professor - History J13-16
Position Deleted on 5/24/2013. This position is no longer an active posting on HigherEdJobs.
Location:
Jacksonville, FL
Category:
Faculty - Liberal Arts - History

Application Due:
05/23/2013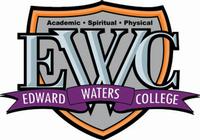 Edward Waters College will become a national model for a dynamic, globally-diverse learning-centered community that champions academic excellence through innovative teaching and learning strategies under-girded by a spirit of servant leadership.
HISTORY ADJUNCT PROFESSOR
Edward Waters College is currently seeking Adjunct Professors to teach undergraduate courses, provide academic advice and demonstrate scholarly achievement in the area of History. Successful professors will understand the role of the College to develop students as emerging leaders within society with high moral and spiritual values. Must be knowledgeable of strategic planning, combined with a proven track record of success in the classroom and working with traditional and non-traditional College students.
Successful candidates will:
Have earned a Masters degree in History or another related field from a regionally accredited institution of higher learning plus two (2) years of teaching experience on a collegiate level.
Possess a commitment to civility, spiritual and cultural diversity.
Develop lesson syllabus.
Participate in grant writing and research
Attend all College and department faculty meeting.
Complete administrative tasks, submit reports on schedule.
Be able to communicate effectively; read and write English.
Be computer literate.
Pass mandatory background and reference checks.
Demonstrate our professional competencies which are Business Mindset, Communication, Customer Focus, Drives for Results and Teamwork.
Imagine playing a role within Edward Waters College . . . YOU CAN!
Excellence * Ethics * Effectiveness
Edward Waters College values Diversity and is an Equal Opportunity Employer.
© Copyright 2015 Internet Employment Linkage, Inc.