0601228- Faculty - Teacher & Bil Ed - - Part-Time - 11-057
« Position Deleted on 4/16/2014 »
Institution:
Texas A&M University - Kingsville
Location:
Kingsville, TX
Category:

Faculty - Education - Teacher Education - Elementary
Faculty - Education - Teacher Education - Secondary Education

Posted:
08/26/2011
Application Due:
Open Until Filled
Type:
Part-Time/Adjunct
This position is no longer an active posting on HigherEdJobs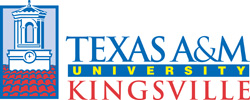 Job Summary: Texas A&M University - Kingsville is now hiring part-time adjuncts for the Department of Teacher & Bilingual Education.
Job Responsibilities: To teach and supervise field experiences in undergraduate and master's level courses in various areas of Elementary and Secondary education, which may include Early Childhood Education, Bilingual Education, Special Education, and Reading.
Minimum Qualifications: To be considered, all applicants must have at least a master's degree to teach or supervise field experiences in undergraduate courses, and must have a doctoral degree to teach master's and doctoral level courses. All degrees must be from a regionally accredited institution or university,
and candidates must have a minimum of 18 graduate hours for every field in which they will teach.
Texas A&M University-Kingsville is committed to excellence, the University invites applications from all qualified applicants. EEO/AA/ADA
© Copyright 2015 Internet Employment Linkage, Inc.