Adjunct Faculty - Exercise Science
Position Deleted on 1/08/2014. This position is no longer an active posting on HigherEdJobs.
Category:
Faculty - Health - Physical Education & Kinesiology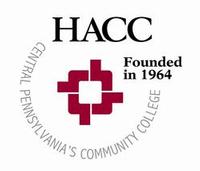 Position Identification Number (PIN): A132037
Duties
Adjunct faculty are part-time (classroom or on-line) faculty hired to teach on a semester basis.
Provides academic instruction and student academic support for assigned classes. Performs tasks designed to ensure the quality and consistency of academic instruction. Adjunct faculty must develop instructional methods for their assigned course(s). The instructional methods must pertain to the course(s) learning outcomes and course catalog description.
Minimum Qualifications
Master's degree in Exercise Physiology or Kinesiology.
Preferred Experience
Master's degree in Exercise Physiology or Kinesiology and previous higher education teaching experience (minimum of one year). Experience working with diverse student populations preferred.
Salary: current per credit hour minimum
HACC is an equal opportunity employer and is committed to the diversity of its workforce.
© Copyright 2015 Internet Employment Linkage, Inc.