Assistant Professor - Biology
Position Deleted on 3/17/2014. This position is no longer an active posting on HigherEdJobs.
Location:
Farmingdale, NY
Category:
Faculty - Science - Biology

Application Due:
03/14/2014
Salary:
$65,000 to commensurate with experience USD Per Year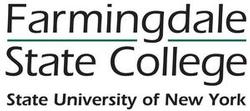 The Biology Department at Farmingdale State College invites applications for a tenure track Assistant Professor position beginning on September 2014 or later by arrangement. This is a 10-month position with responsibilities of teaching introductory and advanced biology courses, advising students, and curriculum review and development in biology. The successful candidate is expected to engage in research leading to the publication of peer-reviewed articles and external grant applications. Advanced undergraduate students are often involved in the research activities as interns mentored by the faculty member.

Requirements:
QUALIFICATIONS: Only candidates who have completed a PhD in a field related to biology at the time of application will be considered. At least one year of experience teaching at the undergraduate level in genetics and the ability to teach in one additional area, such as microbiology, molecular biology or cell biology, is required.
A successful candidate will also possess the following:
Postdoctoral training or an ongoing research program
Ability to establish external funding for their research
Peer-reviewed publications
Ability to relate to and work with students in various aspects of their academic pursuits.
Excellent written and oral communications skills
PREFERRED QUALIFICATIONS:
Grant writing experience
Research that can be supported and enhanced by existing research in the Department at Farmingdale
Additional Information:
This is a full-time, 10 month faculty position.
POSITION AVAILABLE: September 1, 2014
CLOSING DATE FOR RECEIPT OF APPLICATIONS: March 14, 2014
Salary $65,000 may increase commensurate with experience
VISA SPONSORSHIP IS NOT AVAILABLE FOR THIS POSITION
Application Instructions:
A letter of application with curriculum vitae and the addresses, telephone numbers, and email addresses of at least three references should be submitted online. www.farmingdale.edu
Only applications submitted online will be considered.
State University of New York is an Equal Opportunity Affirmative Action Employer.
© Copyright 2015 Internet Employment Linkage, Inc.