Specialist, Learning
Position Deleted on 2/11/2013. This position is no longer an active posting on HigherEdJobs.
Category:
Admin - Tutors and Learning Resources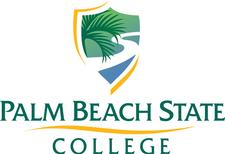 | | |
| --- | --- |
| Position Type: | Budgeted Part-Time |
| Department: | Student Learning Center |
| Campus: | Boca Raton |
| Budget Position Number: | SLC5R001 |
| Requisition Number: | 2463 |
Position Overview:
Responsible for assisting in the coordination and management of tutoring and/or Supplemental Instruction programs within the Student Learning Center Math Lab. Tutors students, and assists students and college personnel with information about SLC resources. Performs lead duties and provides support for center operations under the direction of the full-time learning specialists or the SLC Manager. Promotes the center to faculty and students by conducting lab orientations and/or presenting student seminars. Assists in training temporary personnel within the SLC, and develops lab or program resources for student and staff use. Bachelor's degree required in one of the following: Math, Physics, Chemistry, Business, Economics, Actuarial Science, Science, Astronomy, Secondary Education or greater, Engineering, Computer Science, Anatomy & Physiology, Accounting, or Biology. Acceptable related experience to include but not limited to: Teaching, Tutoring, Training/Adult Education, Developmental Education, or Curriculum Development.
Minimum Qualifications:
Bachelor's degree required within the specific subject area related to the position.
Minimum of one year related experience required to include experience as lead worker or indirect supervisor.
Tutoring experience required.
Good verbal and written communication skills required.
Required Computer Skills:
MS Word
MS Excel
Special Instructions to Applicants:
For positions that require a college degree, Palm Beach State only recognizes degrees confirmed from institutions that are accredited by one of the seven regional accrediting organizations. To view a listing of the regionally accredited organizations, please visit http://www.chea.org/Directories/regional.asp.
Degrees from outside the United States must be validated by an organization belonging to the National Association of Credential Evaluation Services (NACES). An evaluation report from an accrediting organization must be attached prior to the application closing date of each position. To view a listing of the current members of (NACES), please visit http://www.naces.org/members.htm.
Normal work hours:
3:00pm to 8:00pm Mon. through Thurs.; 10:00am to 3:00pm Sat.
Normal work week:
Monday through Thursday; Saturday
If Other, specify hours:
25
Minimum Pay Rate/Salary:
$16.66
Pay Basis:
Hourly
Job Open Date:
01-25-2013
Job Close Date:
02-10-2013
Is this position grant funded?
No
Driver's License Required:
No
Job Category:
Professional
© Copyright 2015 Internet Employment Linkage, Inc.