Tutor, Vocational Prep Lab (VPI)
Category:
Admin - Tutors and Learning Resources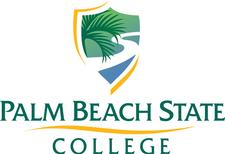 | | |
| --- | --- |
| Position Type: | Temporary-OPS (Other Personnel Service) |
| Department: | Student Learning Center |
| Campus: | Lake Worth |
| Budget Position Number: | VPIOPS |
| Requisition Number: | 2479 |
Position Overview:
Tutor Post Secondary Adult Vocational (PSAV) students in basic Reading, Language, and/or Math skills. Assists students with course work, and test taking skills. Provides overall academic guidance, helps students understand basic concepts of skills in one or more subject areas, assists students with computer practice lessons, and maintains lab records and practices as necessary. Variable work hours, including evenings and Saturdays. The hourly rate for this position is based on the following:
Non-degreed: $8.72
Associate degree: $10.15
Bachelor's degree: $13.23
Minimum Qualifications:
Non-degree to Bachelor's level of education can be accepted at varying pay rates per hour.
Minimum of one year related experience required.
Good verbal and written communication skills required.
Preferred Qualifications:
Tutoring experience preferred.
Special Instructions to Applicants:
For positions that require a college degree, Palm Beach State only recognizes degrees confirmed from institutions that are accredited by one of the seven regional accrediting organizations. To view a listing of the regionally accredited organizations, please visit http://www.chea.org/Directories/regional.asp.
Degrees from outside the United States must be validated by an organization belonging to the National Association of Credential Evaluation Services (NACES). An evaluation report from an accrediting organization must be attached prior to the application closing date of each position. To view a listing of the current members of (NACES), please visit http://www.naces.org/members.htm.
Normal work hours:
Varied work schedule.
Normal work week:
Varied work schedule.
If Other, specify hours:
Up to 25 hours per week.
Pay Basis:
Hourly
Job Open Date:
01-25-2013
Job Close Date:
Open Until Filled
Is this position grant funded?
No
Driver's License Required:
No
Job Category:
Classified Staff
Application Information
Contact:
Human Resources
Palm Beach State College
© Copyright 2016 Internet Employment Linkage, Inc.