Coordinator, Veteran Affairs
Position Deleted on 2/11/2013. This position is no longer an active posting on HigherEdJobs.
Category:
Admin - Registrars
Admin - Financial Aid
Admin - Student Affairs and Services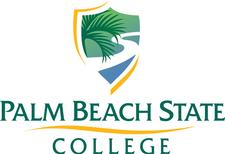 | | |
| --- | --- |
| Position Type: | Budgeted Full-Time |
| Department: | Registrar |
| Campus: | Lake Worth |
| Budget Position Number: | 6263 |
| Requisition Number: | 2469 |
Position Overview:
Responsible for administering, reviewing and coordinating Veterans Affairs educational benefits for students. Serves as the certifying officer and records custodian of veteran affairs activities for the College. Recommends, develops and disseminates guidelines and procedures. Maintains the website, literature and documents. Reconciles and verifies student accounts. Adheres to veteran affairs benefit guidelines. Presents workshops on VA benefits and college enrollment procedures.
Minimum Qualifications:
Bachelor's degree required.
Minimum of one year related experience required.
Detail oriented, strong analytical skills, good verbal and written communication skills, and strong time management skills are all required.
Must have knowledge of Veteran Affairs education benefits.
Required Computer Skills:
MS Word
MS Excel
Mainframe Database
Preferred Qualifications:
Knowledge of student financial aid preferred.
Special Instructions to Applicants:
For positions that require a college degree, Palm Beach State only recognizes degrees confirmed from institutions that are accredited by one of the seven regional accrediting organizations. To view a listing of the regionally accredited organizations, please visit http://www.chea.org/Directories/regional.asp.
Degrees from outside the United States must be validated by an organization belonging to the National Association of Credential Evaluation Services (NACES). An evaluation report from an accrediting organization must be attached prior to the application closing date of each position. To view a listing of the current members of (NACES), please visit http://www.naces.org/members.htm.
Normal work hours:
8:00am to 5:00pm
Normal work week:
Monday through Friday
Number of Hours:
40 Hours
Minimum Pay Rate/Salary:
Starting Salary Range: $34,645 to $39,841
Pay Basis:
Annually
Job Open Date:
01-25-2013
Job Close Date:
02-10-2013
Is this position grant funded?
No
Driver's License Required:
No
Job Category:
Professional
© Copyright 2015 Internet Employment Linkage, Inc.