Director of Clinical Affiliations and Career Development
Position Deleted on 3/04/2013. This position is no longer an active posting on HigherEdJobs.
Location:
South Orange, NJ
Category:
Admin - Health and Medical Services
Admin - Career Counseling and Placement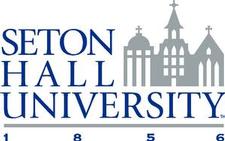 The Director of Clinical Affiliations and Career Development is a full-time 12-month administrative position. The position reports to the Associate Dean for Administrative and Business Affairs and is responsible for the management of all clinical affiliations and career development for undergraduate and graduate programs in the College of Nursing. In addition to the coordination of all affiliations, the Director is responsible for the annual evaluation of all clinical affiliations, attendance at clinical site meetings, as well as yearly site visits to all affiliated agencies and associated career fairs.
Required Qualifications:
Candidates must possess a bachelor's degree in Nursing as well as a master's degree in Nursing or Business; a minimum of three years of work experience; familiarity with New Jersey healthcare facilities.
Candidates must be positive, detail-oriented and have a professional appearance; exceptional oral and written communication skills.
Local travel required.
To apply, please visit the Seton Hall University website (
www.shu.edu
)
Seton Hall University is an Equal Opportunity/Affirmative Action employer. It honors
diversity and respects the religious commitments of all its employees. In turn, its employees respect Catholic beliefs and values, and they support its mission as a Catholic institution of higher education.
© Copyright 2015 Internet Employment Linkage, Inc.