Sustainability Project Specialist (3) Part-time
Position Deleted on 10/25/2011. This position is no longer an active posting on HigherEdJobs.
Category:
Admin - Other Administrative Positions
Admin - Facilities Management
Application Due:
Open Until Filled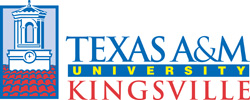 Job Summary: To assist with the leadership, strategic design and implementation, and administration of the current university sustainability initiatives and new sustainability projects. Provide excellent customer service.
Job Responsibilities: Sustainability Project Specialist
1. Provide outstanding customer service while serving as reference and point of contact for current sustainability initiatives: environmental health, recycling, composting, community garden, sustainable energy, etc.
2. Assist with the coordination and implementation of a university-wide sustainability strategy.
3. Assist in the education of, and brainstorming with, various departments and students to determine customized sustainability strategies and environmental management practices.
4. Other duties as assigned.
Minimum Qualifications: Current Graduate Student with a Bachelor's Degree or the equivalent in the fields of Agriculture, Business, or Engineering with a minimum 3.0 GPA. Combination of training and experience sustainability initiatives equaling one (1) - two (2) years. Valid Texas Drivers License. Computer Skills, Microsoft Office. Capable of giving training presentations.
Mentoring Student Organizations. Working knowledge of sustainability initiatives. Ability to multi-task and work cooperatively with others.
Texas A&M University-Kingsville is committed to excellence, the University invites applications from all qualified applicants. EEO/AA/ADA
© Copyright 2015 Internet Employment Linkage, Inc.