Adjunct Instructors for Religion
Position Deleted on 9/09/2013. This position is no longer an active posting on HigherEdJobs.
Category:
Faculty - Liberal Arts - Religious Studies & Theology

Posted:
01/08/2013 (Reposted Job: Initially posted on 03/08/2012)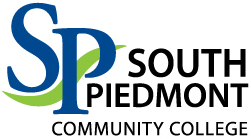 SPCC is seeking applicants for an adjunct candidate pool for faculty to teach courses in Religion during the 2012-2013 Academic Year. Courses will be online or seated on either of SPCC's campus locations and may include: World Religions, Introduction to Old Testament, Introduction to New Testament, and Religion in America. Applications will be kept on file for one academic year. Positions will be filled on an as needed basis.
Requirements:
1. Candidates must have a completed master's degree in the teaching area OR a completed master's degree with a minimum of 18 graduate hours in the teaching discipline.
2. Community college teaching experience is preferred.
3. Online teaching experience is preferred.
4. All SPCC courses use Moodle as a course delivery system. Upon hiring, adjuncts must successfully complete Moodle training experience or provide documented proof of Moodle experience.
To apply:
1. For initial review, candidates must submit the following:
a. A completed SPCC application for employment. The application may be found here.
b. An updated curriculum vita (CV)
c. Copies of transcripts from all undergraduate and graduate work (official transcripts will be required before employment is offered)
All materials should be submitted to:
Human Resources
South Piedmont Community College
P.O. Box 126
Polkton, N.C. 28135
Fax 704-272-5336
Candidates selected after an initial review may be asked to provide evidence of teaching effectiveness, which may include the following: a recent letter of recommendation, a teaching philosophy, student evaluations, etc.
For more information, contact:
Carl Bishop
Department for the Arts, Communication, and Social Sciences
Cbishop@spcc.edu
704-290-5235
© Copyright 2015 Internet Employment Linkage, Inc.