Vice President of Student Affairs I12-47
Position Deleted on 10/07/2012. This position is no longer an active posting on HigherEdJobs.
Location:
Jacksonville, FL
Category:
Admin - Student Affairs and Services

Application Due:
10/05/2012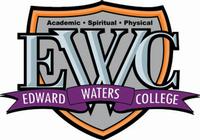 The Vice President for Student Affairs (VPSA) is the chief student affairs officer and is expected to provide dynamic leadership in the planning, implementation, management and evaluation of a diverse array of student services and programs in support of the institution's student success priorities.
The VPSA provides leadership for student development programs, student counseling, career planning and placement, student discipline, student activities, student government, clubs and organizations, services for students with special needs, international students, veterans services, athletics, scholarships, grants management, and other student support services and programs.
The VPSA provides leadership for evaluating and ensuring quality in all aspects of the College's student services. Accordingly, the VPSA recommends, develops and implements student services policies, procedures and practices which foster and promote student learning and which support the mission of the College. Develops, fosters and promotes new opportunities for partnerships with public and private sector entities and provides leadership for establishing annual operational goals designed to implement the strategic goals of the College which relate to student success.
Works closely with the Vice President of Academic Affairs to create and maintain a student-centered curriculum, as well as programs and services. Works collaboratively with the Assistant Vice President for Enrollment Management to analyze and evaluate enrollment and retention data and to prepare appropriate reports focused on successful student outcomes including: enrollment, program selection, retention, graduation, placement, and transfer success.
The successful candidate must have an earned doctorate degree from a regionally accredited institution of higher education.
Must have a demonstrated track record of leadership, management and resource development in student affairs. Successful higher education counseling, teaching, or other work experience within student services areas preferred.
Must have strong interpersonal, communication and organizational skills.
Should be knowledgeable of student services theory and practice.
Should be knowledgeable of student enrollment enhancement and retention techniques and success strategies.
Should be able to assess student needs; develop, evaluate and coordinate responsive programs.
Prepare and monitor budgets
Doctorial degree from a regionally accredited collegeor university.
Edward Waters College values Diversity and is an Equal Opportunity Employer.
© Copyright 2015 Internet Employment Linkage, Inc.